Reston is holiday ready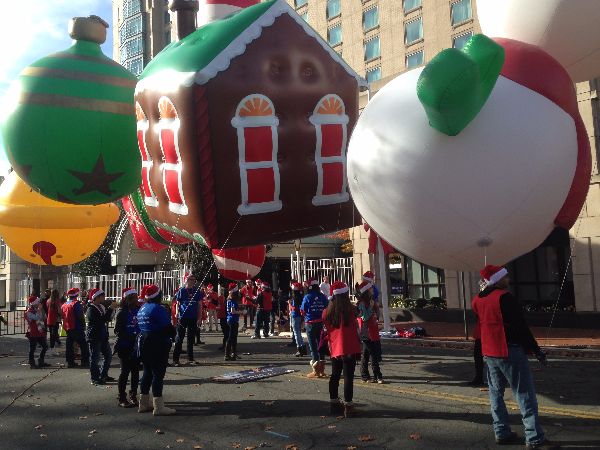 November 27th was a windy day in the Reston Town Center. It was also the day that the annual Reston Holiday Parade took place. This year was the 25th anniversary of the event and it was bigger than ever.
This year's parade included many spectacular balloons, such as a giant snowman, gingerbread man, and a gingerbread house. There were also over 200 volunteers, over 50 groups, with approximately 1,500 marchers. The Herndon and South Lakes High School marching bands and JROTC also marched. There were 11 performances such as the Gottaswing Dancers.
The parade introduced a new star, Resty, Reston's new mascot. Resty is a dog that kicked off the parade at 11 am.
Although the parade had to go through the windy Reston Town Center, it went very well, regardless of the fact that the balloons experienced some difficulty due to the wind. The parade was entertaining, but who could forget Mr. and Mrs. Claus? Everyone loved seeing their favorite holiday characters riding on the back of a horse drawn carriage as the finale.
After the holiday parade, a Christmas tree lighting took place at Fountain Square, followed by a Christmas sing-along by the Reston Chorale. To many Reston residents, the parade and the tree lighting are a family tradition. Every time they come to watch, there is always something new to see. Maybe this can become a tradition in your family, the parade is something you wouldn't want to miss.    
Leave a Comment