Halloween DIY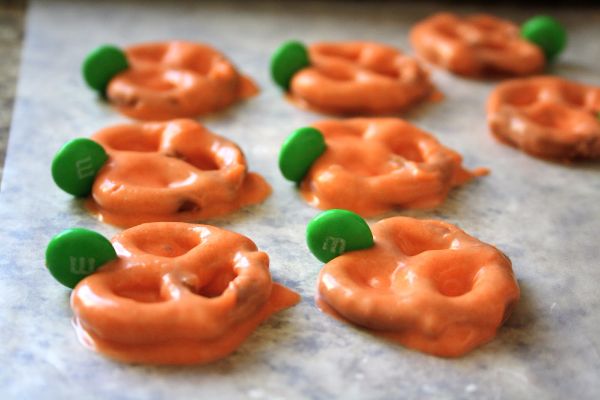 Advertisement
Hang on for a minute...we're trying to find some more stories you might like.
Little wall decor bats
1.First download a free template at http://www.madeeveryday.com/wp-content/uploads/2010/10/Bat-template.pdf
Then print the page from your home computer, cut it out, and now you have a pattern piece.
3.Use black cardstock or construction paper. I found a packet of all-black cardstock (50 sheets) at Walmart for $4.
4.Fold the cardstock/paper in half and lay the bat template "on the fold" as indicated on the template.
5.Cut out your bats! Don't bother with tracing–that takes way too long. Just hold the pattern on there as you cut. Doesn't need to be exact.
6.Finally you have cute little bats. You can secure them to a wall using scotch tape or double sided tape. If you are placing them outside it is recommended that you use black laminated paper.
For more information about this project visit http://www.madeeveryday.com/2010/10/bats.html/
Halloween recipe:
Chocolate covered pretzel pumpkins
yield: 24 PUMPKIN PRETZELS prep time: 5 MINUTES total time: 10 MINUTES
Ingredients:
1 cup HERSHEY'S Premier White Baking Pieces
3 cups mini pretzels
HERSHEY'S Semi-Sweet Baking Pieces
orange and green food coloring
orange sprinkles, optional
Supplies: wax paper, fork and tooth pick
Directions:
1.Line wax paper on the counter and gather the rest of your ingredients.
2.Place the white chocolate chips in a medium size bowl. Then place in the microwave for 1 minute at 50% power. Stir and then cook in 15 second increments until the chocolate is melted. It should be smooth and creamy. Place 2 Tablespoons of the melted chocolate in a small bowl and add the green food coloring. Then mix the orange food coloring into the medium size bowl.
3.Dip the pretzels into the chocolate and then use a fork to lift the pretzel out. Tap the fork on the edge of the bowl to release any extra chocolate. Place pretzel onto the wax paper and use a toothpick to help slide off the fork.
4.Add the chocolate chip to the top of the pretzel for the stem and top with sprinkles if desired. Then dip a toothpick into the green frosting and add a little line at the top for the vine.
5.Allow to harden. Store in a covered container.