5 Things to do This Weekend (10/27/2017 – 10/29/2017)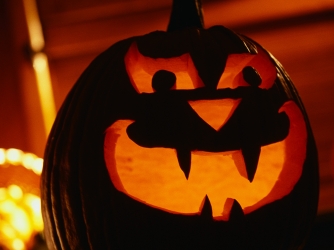 Pramod Mamillapalli, online editor
October 27, 2017
Get ready because Halloween is almost here! If you have no plans for the weekend and need something to do to get into the Halloween spirit or just have some fun, here are some things you can do to keep you busy over the next few days:
1). Washington International Horse Show
Are you a horse lover? Head over to the Capital One Area in Washington DC to get in on the fun! As one of the biggest sporting events in the DC area, it attracts over 500 people competitors including current stars and Olympic veterans! This event will take place on Friday, October 27.
2). Dia de los Muertos in Petworth
This Saturday is, Petworth Arts Collaborative is hosting a Day of the Dead celebration in DC's Petworth neighborhood. For those who do not know. Dia de los Muertos is a Mexican holiday honoring those who have passed away. At the event, there will be alter making and a chance to learn more about the history of this holiday
3). Trick-or-Treating at Mount Vernon
The entire family can enjoy some Halloween fun at Mount Vernon this weekend. Some of the activities include wagon rides, craft-making, a scavenger hunt, chocolate-making demonstrations, and so much more! As an added bonus, prizes will be given to the people with the best George and Martha Washington costumes.
4). Night of the Living Zoo
Taking place at the National Zoo in DC, the Night of the Living Zoo transforms the zoo into a halloween-themed extravaganza! If you attend, you will have after-hours access to the numerous Zoo attractions and also enjoy some live entertainment. Other activities include a costume contest and performances by some amazing artists. There will also be local food trucks at the event.
5). Newseum Nights Loves the '60s
On this one night, the Newseum transforms into a night dedicated to the 1960s. Some things you can look forward to are '60s-themed bites from Wolfgang Puck, a GLAMSQUAD lounge where you can receive '60s-themed hair and makeup touch ups, body painting, retro board games, live music, and more.
For more information on these events and more, visit https://washington.org/things-to-do-this-weekend-in-washington-dc to get information on the exact location of these events and ticket information.