New Year, New Me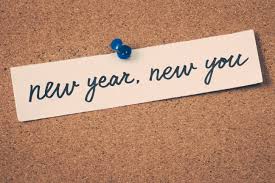 Hang on for a minute...we're trying to find some more stories you might like.
At the beginning of every year, it's the perfect time to set goals and create a bucket list of things that you want to achieve. Many people strive to improve their health or state of well-being. However, most people can't follow through and will give up by the end of the first week. This is mainly because people tend to set unrealistic goals, that take an extended time to change when most people are just looking for immediate results. But the thing about resolutions is, that if you aren't doing anything different for a change, then change isn't going to happen. It takes work and commitment. Here are some inspiring resolutions and action plans some determined students at South Lakes have been working on.
"I want to eat healthier; more fruits and vegetables," says sophomore Ellen Ha. Eating healthier is a common goal for many, but can be easily accomplished and realistic by substituting unhealthy food for more nutritious food. The key isn't how much you eat, it's what you eat.
"I want to make a to-do list or make a schedule of my homework so I can better keep up with my work," says sophomore Emily Lannen. Making a schedule is also a realistic goal. It just takes time to get used to learning how to manage a different system.
"I want to eat less sugar," says freshmen Bethany Burke. Eating less sugar can be challenging because it's so addictive, but it can be accomplished by slowly eliminating it from a diet.
"I want to stop procrastinating," says sophomore Kelly Bidwell. Procrastination is a nasty habit that can be hard to get out of the habit of doing. It takes time to get used to but can be done when creating an organized planner of what needs to be done.
It's important to set goals regardless of how short or long term they are, because ultimately, it gives some sort of direction towards what's in the future. It's never too late to start or restart working towards a goal.
About the Contributors
Olivia Cochis, Features Editor
Olivia Cochis is currently a senior at South Lakes High School. She is a features editor for the Sentinel. She has been on the staff all four years, and...