"Books suck"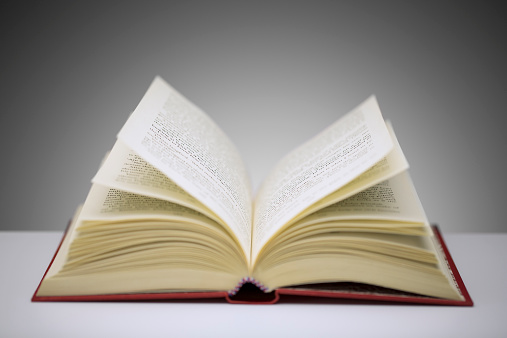 Sara Marzaro, staff writer
March 13, 2019
Hang on for a minute...we're trying to find some more stories you might like.
Most people love reading. They venerate books, whereas others cannot stand them. If you are one of those who buys a novel with a nice cover and quits after reading the first chapter, I am by your side. All of a sudden, we may feel inspired and purchase a book because we want to gain new perspectives, but this feeling won't last long. We are in love with the idea of reading – the fantastical thrill of it. However, the feeling is fleeting and then the book ends up on a shelf, gathering dust forever. Watching a show might seem easier – and perhaps more exciting – in comparison. You just have to sit on the couch with a bunch of popcorn, relaxing as you enjoy an intriguing plot that's embellished with astonishing special effects. That's all there is to it; there's no need for thought or imagination. There's especially no room for creativity. It doesn't have to be this way though, and there are countless reasons besides this as to why you should pick up a book, no matter how difficult you may perceive it to be.
If you've ever wondered why you're often bored to death, I've felt the same way. Like many of us, I don't even try to do something about it. Instead, I procrastinate on all my tasks, grab my phone and scroll through Instagram posts, or go on Netflix looking for a new show that I'll never find. Then I'll just end up hanging around focusing on how this day sucks. If you're familiar with all this, don't get stuck in the same cycle next time. Why not go into your room and rescue your old book from from it's dusty shelf? Start turning the pages, as new as they were when you'd picked it up before. It certainly couldn't hurt to try.
When a class project is assigned, creativity is always the key to success. But what if you don't have it? However hard you may squeeze your brain, you can't seem to come up with any good ideas and it's frustrating. Thankfully, I've got the answer: you don't read. Trust me, I've experienced it myself. When you're stumped on a project, make it a point to take just five minutes before going to bed and read. I know it's hard, and I know you guys have enough on your plate, but it's worth it. Continue on this schedule, and the following days are gradually going to become easier and more pleasant. It's exactly like playing a sport: the first week you're sure you're going to die, and the next one you get used to it. You may be sore, but you're also motivated by the success you've achieved so far. Don't be discouraged by this comparison though; reading is easier than running eight miles, and more enjoyable for most as well.
If you can't get rid of boredom and struggle in school because you lack creativity, I really recommend you spend a couple of hours in a library and pick up something that may interest you. As you read, visualize the setting, empathize with the characters, and transport yourself into a new world. By doing this, you get the time to immerse yourselves in the story, analyze the dialogue, and get to know the characters and their thoughts. You become part of the book, not just someone in the audience. Somehow, you bring to life a story trapped in the ink. Reading is a great exercise for your mind on top of everything else; you can let your imagination run rampant.
Picking up a book can be tough, and doing so may feel like an insurmountable task. It's always worth it in the end though, since it will stimulate your creativity or teach you something new. Finding a book you enjoy may take time, and reading regularly may take discipline, but the benefits are endless, and the rewards are plentiful.