Outstanding Leader: Ms. Jennifer Campbell
Jennifer Campbell, Career Center Specialist for 2 years now, is one of the nominees for the Outstanding Leader award. Ms. Campbell knew she wanted to be a Career Center Specialist 10 years ago! Previously, she was a substitute and, later, a transcript assistant for 6 years at Westfield High School. She was then trained to become Career Center Specialist and also a Social Worker. She claims that this is the reason she enjoys helping people. It's clear that Ms. Campbell loves her job and enjoys helping other. She said the most fulfilling part of her job is when she sees "the bells go off in somebody's head [and I see] that I'm helping them; I'm answering their questions."
"What I love is seeing kids really get it, and see a goal and reach it. The sky's the limit. Yet, you have to know what your getting into," she stated.
What Ms. Campbell specializes in is helping students look beyond high school. She assists them with things like trying to find jobs, volunteer work, putting there resume together, and acquiring the skills they need to succeed in college and the workforce. One of the activities Ms. Campbell works on is the Senior Survey, a questionnaire directed to twelfth grade SLHS students. Fairfax County uses this survey to keep statistics on students who apply to certain colleges or take alternative routes – like joining the military, seeking employment, or doing a gap year.
Ms. Campbell describes herself as someone who is outgoing loves to help others. She is "truly honored" to have been selected as a nominee for Outstanding Leader.
About the Writer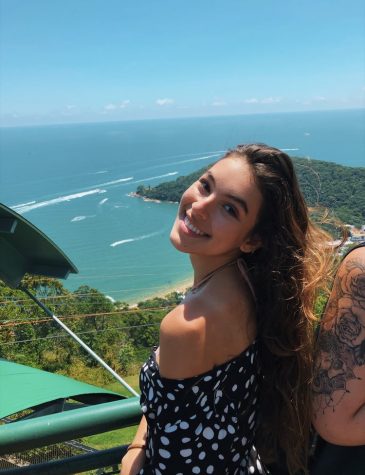 Saousane Bejjaji, Features Co-editor
Saousane Bejjaji, is a senior and the editor of Features and Entertainment Department . She loves tennis and is a part of the South Lakes Girls Tennis...