A farewell to Sentinel Editor-in-Chief, Leana Travis
Marc, Assistant Editor-in-Chief
These past two years have been some of the best that The Sentinel have ever experienced. That is all due to the hard work and dedication of our Editor in Chief (EIC) Leana Travis. This may be our goodbye as our EIC, but this is not good bye forever. We promise to continue what she started and to elevate this great publication to new, greater heights in the future. Don't worry, her hard work will not be for nothing.
While this year comes to a close, we look toward the future. We look to expand on the recognition we gained this year and turn ourselves into the premier high school publication in the area. We look to use more multimedia tools to become more of a 21st century publication and use our versatility in coverage to our advantage. We hope to inspire the next group of journalists at South Lakes to help us and improve our recognition among the student body even more than we already have this year alone.
Helen Ehrlich, Editor-in-Chief
During my time at the Sentinel, I got to know our Editor-in-Chief Leana Travis not only as my contemporary and mentor, but as my friend. Leana offered me great flexibility, allowing me to reestablish and grow the Sentinel in many ways. Leana would encourage me, joking with and supporting me as I pitched countless ideas to her. She was always there to edit, listen and even interview people at retirement communities. I'm excited to continue this period of change and adaptation, implementing even more new programs as editor-in-chief. Leana's kindness and patience will be greatly missed, and I find myself at a loss as I imagine going into class and not getting to talk and laugh with her every week.
Leana ran the Sentinel very independently for her first years at South Lakes, and I will always appreciate what she did to hold the publication together when it needed her most. Leana Travis' impact on the Sentinel will not just remain powerful in the coming year of the paper, but in the Sentinel's entire future.
About the Contributors
Helen Ehrlich, Editor-In-Chief
Helen is News Editor, Editor-In-Chief, founder and manager of the broadcasting department. She is the head manager of the Sentinel's social media. She...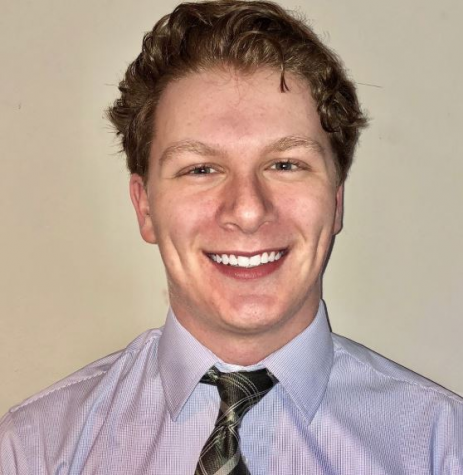 Marc Goldstein, Editor in Chief
Marc is a senior at South Lakes and is the Editor in Chief of The Sentinel. This is his 4th year on staff, and third as an editor. Outside of writing for...