Snow days look different for Seahawks this winter – SLHS Leadership meets to sled
When students think of snow days they get excited about the unexpected gift of time off where they can let go of school stress, sleep in and relax, but with COVID we get to stay home everyday, so snow days are not what they used to be. On Tuesday, February 2, 2021, the DC area was slammed with snow.
Although students and teachers in Fairfax County still had to attend school, they made the best of it and during their lunch breaks and after school they played in the snow. South Lakes Leadership students had a COVID-friendly team building meetup at Hunters Woods elementary, where they went sledding and ate donuts.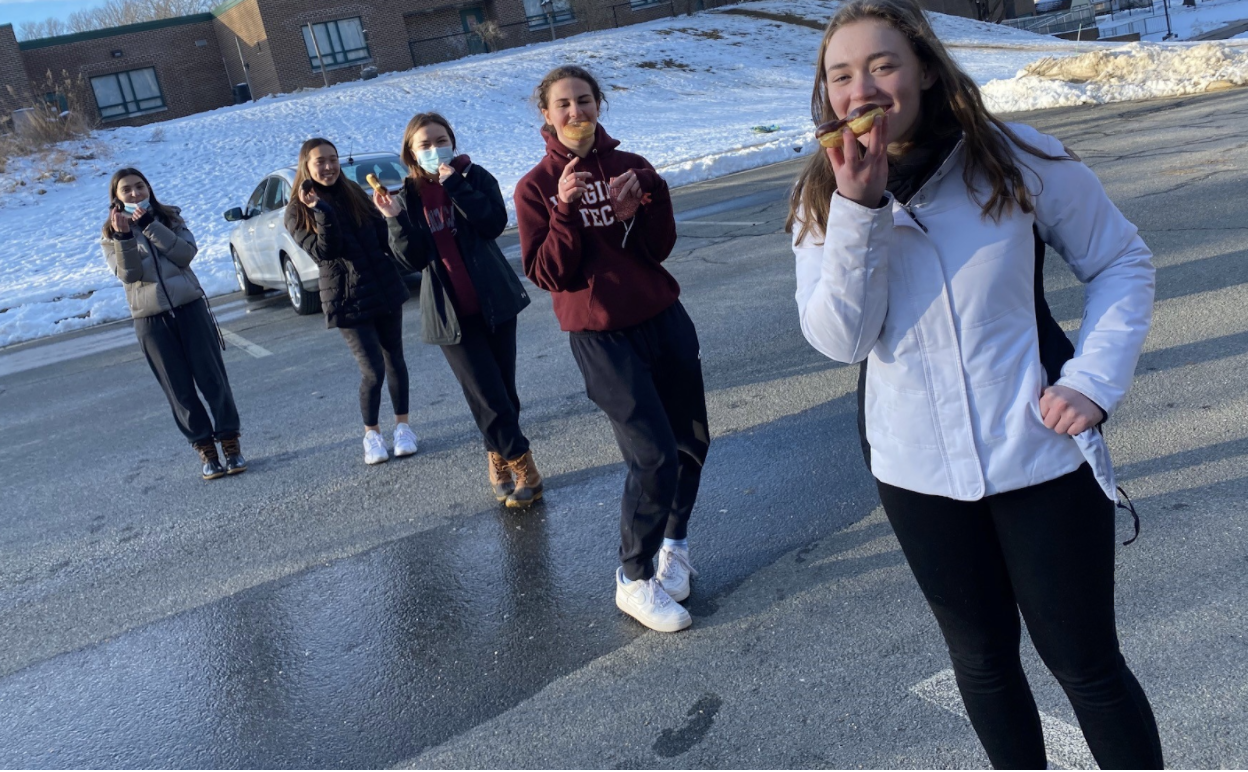 Mia Milosevic a student from South Lakes said, "I'm not sure if people were even going to school, but considering school is virtual I understand why we didn't get a day off, but it would have been much appreciated." Over the snow day Milosevic said that she "went on a snow walk with friends and sat around a campfire," she continued, "I also built a snowman. I did not go sledding, I tried at Mount Reston and there was not enough snow." On a cold day it is always nice to have that go too warm or cold drink. Mia's favorite drink to have on a snowy day is coffee, and she also likes to eat a sweet treat along with it.
Ms. Fiscus, is a teacher at South Lakes and director of the Leadership program When asked whether students should have a snow day even though we are virtual, she said "no comment." On the snowy day Ms. Fiscus did a variety of things like go sledding with her daughter and play catch with her dog. She loved having the snow even though Fairfax County did not get a snow day. She said, "It's just great to get outside and have a break from screen time. I also love the feeling of going fast downhill."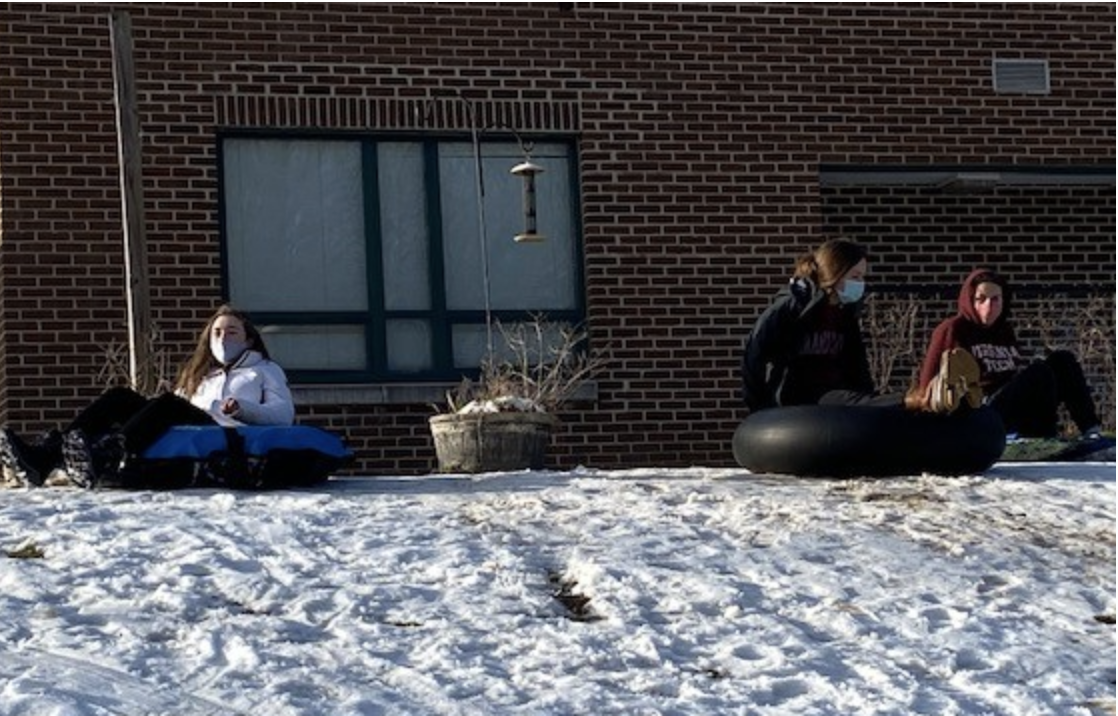 Students and teachers did not let not having a snow day bring them down. They still managed to make the time to play in the snow.
About the Contributor
Abigail Paulikonis, Staff Writer






Abigail Paulikonis is a senior at South Lakes High School. She is a part of Leadership and the president of the Animal Protection...