The Beauty of Snail Mail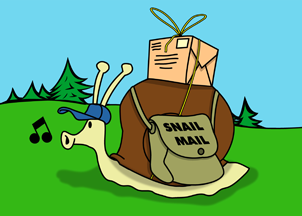 Throughout quarantine writing letters to friends, family, and even strangers became my new hobby. Writing letters is such a meaningful way to connect with people. It shows someone that you took the time to think about them. It is always exciting to receive letters in the mail after a long day.
My first pen pal was a 94-year-old woman from Dothan, Alabama. I got into contact with her after her granddaughter posted a picture of her watching a BTS concert, and wrote that she would love to have another BTS-loving pen pal. I immediately messaged her to get her address and the rest is history. I get one to two letters a week giving me an update of what she has been up to and any BTS updates. I always look forward to seeing a letter from her in the mail and opening it to read her neat cursive. They always brighten up my day.
Once I had one pen pal I figured why not write to family members to stay connected. Now I write letters to multiple family members and get weekly updates about what they have been up to. It is much easier to send a text or email, but they are typically much shorter and not consistent.
"Having a pen pal is so simultaneously exciting and relaxing! I get a little surprise in the mail almost every week, get to keep in touch with my pen pal in a really unique way, and I get to reflect on and write about my week. It's very therapeutic." says one of my pen pals, Jennah Shah.
Writing letters helps clear your mind and reflect on what has been going on in your life. It is a perfect stress reliever. Not only is it fun to write letters, it is also fun to decorate them with stickers and brightly colored envelopes to make them stick out from other pieces of mail. I want to brighten up my pen pals' day as much as they have brightened mine.
It astonishes me how writing letters has become a sort of lost art. Society used to rely on sending letters as the only means of communication between friends, family, and coworkers. Now it is much easier to communicate and writing letters has become a thing of the past. The letters can be saved forever and form long-lasting connections/friendships. Looking over past letters is a perfect way to reflect and look back on good and bad memories.
Snail mail also teaches the art of patience. It can take quite a while for letters to arrive at their destination and depending on how busy the letter recipient is, a response can take a while.
I currently have five pen pals and I look forward to receiving all of their letters and writing back to them. Snail mail is such an enjoyable way to communicate with individuals everywhere from family, friends, and strangers. Make their day and show that you care about them.