SLHS Block Party Kicks Off the School Year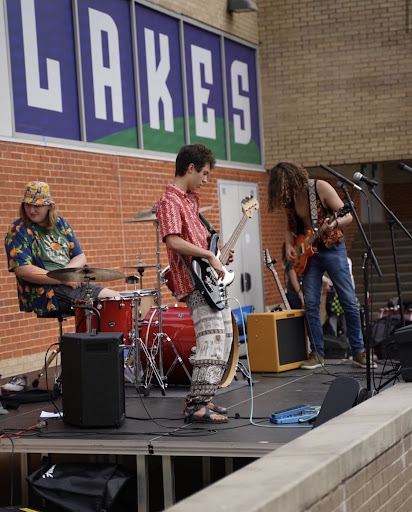 The school year has officially begun. As a way to celebrate the first week of school, the South Lakes leadership team put together an awesome block party. From the delicious Kona Ice snow cones through the informative booths, the party was a hit!
Although the South Lakes block party isn't a new concept for the school, this is the first year that produced such a huge turn out. Between covid caution and unfamiliarity of what to expect, people had not seemed as intrigued for the past block parties. Following this year, however, the block party is sure to become a tradition.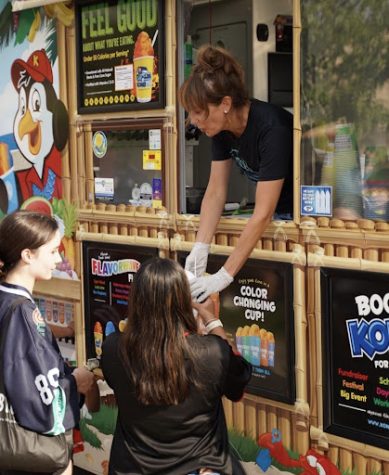 "The block party actually went really well this year. We had a lot more people show up this year, as well as a lot more clubs that wanted to be involved," Leadership member Hannah Siraj says.
The idea of a block party is a great way to kick off the school year. New students get to see what they can get involved in, and returning students are able to catch up with friends and past teachers who they may have missed during the summer.
"The block party really gave a chance for clubs to be able to reach out to students. It also gave the freshman an idea of what our school is like and what kind of activities they can join," Hannah Siraj adds.
Putting together a block party is no easy task. Every detail had been thought through, the leadership team had been vigorously working all week to ensure a successful event.
"To prepare we all got jobs to set up and we made sure that clubs were able to reach out to us to get a booth. We also really tried to reach out on social media to a lot of students and teachers to make sure people knew about it," Siraj explains.
Due to the major turnout of the party, there is sure to be another to follow next year. The event was a lot of fun for the people who attended, students and staff are already looking forward to upcoming years!
"Next year we want to have a few more booths since a lot of clubs wanted to join. We'll also have more space because this year was a little cramped, especially for the people walking around," Siraj concluded.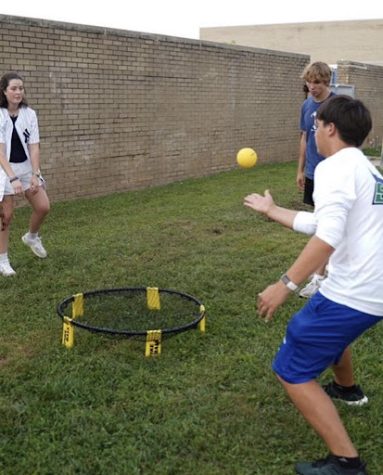 The block party was a great community experience, as well as a fantastic opportunity for the students who were looking to become more involved with the school. Thanks to the wonderful leadership team for starting the school year off on a good note.