South Lakes Activities Fair
You could hear the gym before you could see it: staff and students milling around, excitedly chattering about various clubs and extracurriculars at this year's activities fair. The activities fair this year was better than ever, taking place in a new format in order to boost student engagement. Clubs and sports set up booths around the gym during advisory, and students came in droves to check them out. Previously, the activities fair had taken place during lunch, but the new location and time proved incredibly successful.
"The problem with how we used to do it [was that] we didn't think we were reaching as many students… [now] we're getting students by grade level, so we're reaching as many kids as we can," Ms. Taynham, the activities director, commented. "During lunchtime or during the block party, for example, you only get a certain amount of kids, but now we're getting everyone, which is our whole purpose."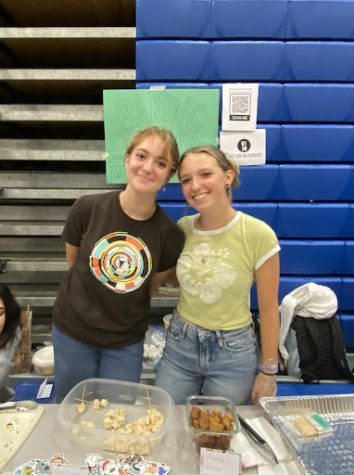 The club fair was particularly beneficial in providing information about more recently created clubs. New clubs like the baking club or the e-sports club proved popular among students, with large crowds gathering around the tables. However, even more established clubs benefitted from the exposure.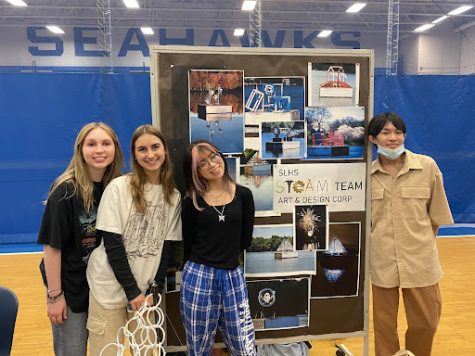 "[We came] because we wanted to encourage student interest in our club and we need to fundraise for our new sculpture," STEAM Team club president Sofia Pakhomina shared. "It was a great opportunity- we handed out most of our [club's] flyers and had more than twenty people stop by!"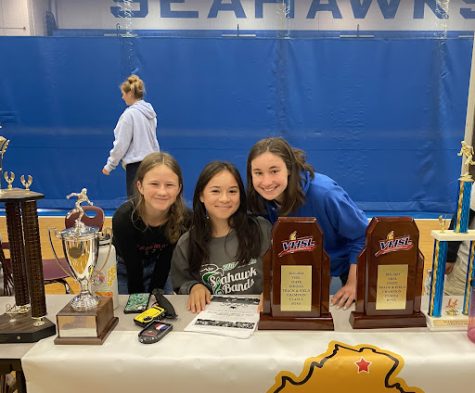 A notable observation was that the club booths were run entirely by students, creating a friendly and animated environment. People ran between tables to see their friends or share club information with each other. It was especially exciting for the faculty to observe how enthusiastic the student body was about interacting with club booths and learning what each extracurricular was about.
"I definitely think it makes it a little more engaging when you have students reaching out to other students," Ms. Traynham remarked.
Based on the turnout and enthusiasm, it looks like the new activities fair format is here to stay. The fair was a great opportunity to celebrate the South Lakes student body and get students more involved in the community. Keep an eye out for further information about club activities and meeting dates on the South Lakes social media accounts.
Feature Image via Seahawk Scoop?
Image 1: South Lakes Baking Club, image via Emmalina Sjapeki
Image 2: South Lakes STEAM Team, image via Emmalina Sjapeki
Image 3: South Lakes Track & Field Team, image via Emmalina Sjapeki