Updated FCPS Calendar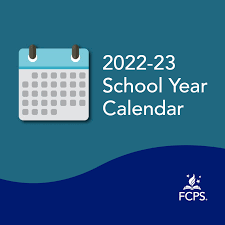 FCPS first introduced Religious Cultural Observance (RCO) days in the 2021-2022 school year due to backlash for having an exclusive religious calendar. Students practicing their religion's holidays would be missing lessons or tests of which were crucial for their grade, as of last school year teachers were not permitted to assign work, tests, quizzes, summatives, etc, on RCO days. Students would be able to stay home on these days without the former repercussions on their grades and without the worry of being behind fellow peers.
This school year, FCPS will be recognizing 15 religious and cultural holidays along with the usual holidays. This differs from the former calendar because these 15 days will be marked as "Student Holidays", meaning there will be no school on these days, with at least one "Student Holiday" every month of school.
The new holidays recognized will include Eid al-Adha, Rosh Hashanah, Yom Kippur, Día de los Muertos, Diwali, Bodhi Day, Three Kings Day/Epiphany, Orthodox Christmas, Orthodox Epiphany, Lunar New Year, Ramadan, Good Friday, Theravada, Orthodox Good Friday/Last Night of Passover and Eid al-Fitr. The approved calendar also includes its typical three-day Thanksgiving break (November 24-26, 2021), two-week winter break (December 20, 2021 to December 31, 2021), and one-week spring break (April 4-8, 2022).
"The approach taken in the development of this calendar is one of equity and inclusivity. It aims to center equity by elevating our systems' respect for religious and cultural observances." School Board Chair Ricardy Anderson says, he also notes that FCPS chose these holidays from the statistics they gathered of above-average absences on these days over the last five years to ensure they were picking the more widely practiced religions.
Besides these additional holidays, there has been little to no change regarding the start of school, quarter end dates, and the last day of school. The only notable difference from last year's calendar is the final day of school—which was formerly June 10th, however this year it will be June 16th.