Theatre Cabaret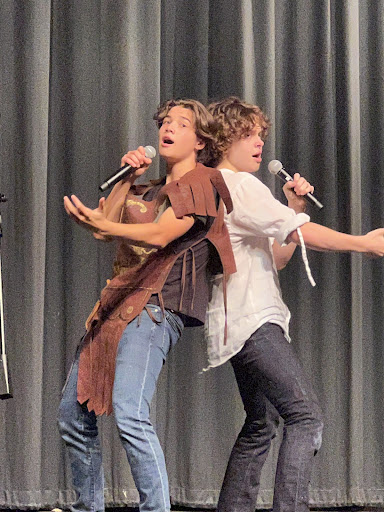 The SLHS Theatre Department's first show of the year was on Friday, October 7th. The "Shoot for the Stars" Cabaret was a talent show of sorts, where any students—not just those in theatre—could audition with their talent as long as it fell under the umbrella of "Shooting for the Stars", theatre teacher Mr. Viola's theme for this school year. Auditions were held the week of September 19th and students with a multitude of varying skill sets came out to show off their unique talents. As a result the set-list had a wide variety of acts, 23 in total, split up by an intermission. Following the conclusion of the show there was a preview of the fall play, "Peter and the Starcatcher" which will be opening on November 17th.
Between the eye-catching decorations and the selection of home baked treats at the door, this show was spectacular. The combined effort of parent volunteers and student techs made for a clean and efficient first performance. However, the work student performers put into this show was unparalleled. From freshmen to seniors, no two acts were the same, ranging from singing to drumming performances, and the audience never knew what to expect next. Although each unique in their own aspects, every act had one thing in common, performers were shooting for the stars within their personal expertise.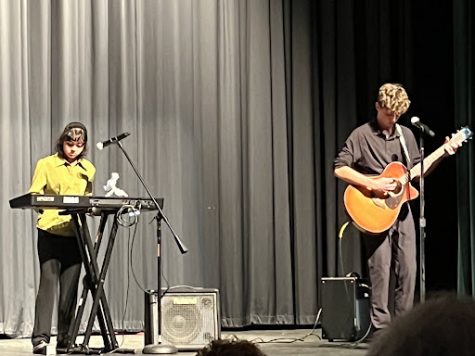 Whether it be for fun or a student band, everyone had something to give, including an original song and a comic-song act. However, the show doesn't stop there. During intermission, the fun continued with card magic as a result of a donation to the theatre department.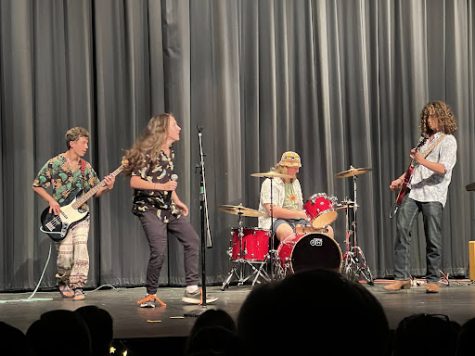 The success of this show is promising for the future of the SLHS Theatre department with the possibility of even more auditions and viewers in the future. If you're bummed about missing the opportunity to be a part of this spectacular show, worry no longer. The department promises more opportunities in the future to be on stage including this year's spring musical. So if you saw the cabaret, or are just reading about it, and find yourself compelled to be a part of something similar, keep looking out for that next announcement whether it be on the official Instagram or the morning news.