Speedy Seahawks: South Lakes' track team success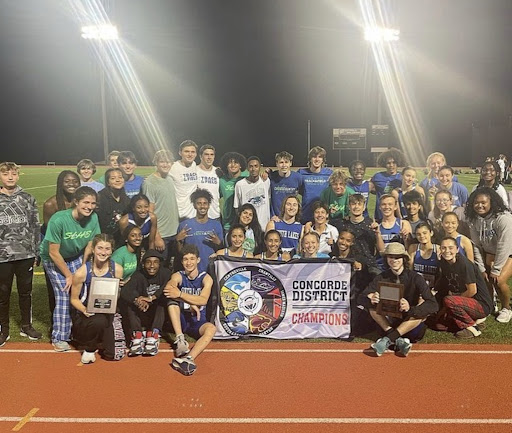 The Track and Field team is the most successful program here at South Lakes. Between last years' winter and spring season, both the boys and girls teams had two district wins, and one regional win. On top of that, the boys team won states both seasons.
"One thing that makes the team successful is the team dynamic. We all get along and hang out outside of practice which makes it fun," track star Annalise Williams says.
A huge contribution to the team's success is the wonderful support system. Whether it's showing up to cheer on each other at meets, or cheering them up after an athlete doesn't do as well as they want to, these teammates always have each other's back.
"We all work together towards a common goal. We're really able to push each other and go for it," Williams adds.
Another cause for this successful team is the coach. Head coach Scott Rackzo has been the South Lakes Track and Field coach for 22 years and has definitely made his mark in the program. Not only does Rackzo create great individual athletes, such as highschool mile record holder Alan Webb, but he also works on making sure the entire team is the best it can be.
The track team is also one of the largest teams at the school. Although the exact numbers vary by season, there is always a large group of people who join. This is because there are so many reasons for people to join the team. Whether it's because they truly love the sport, use it to gain speed in another sport, or just want to join a team to gain extra athleticism, many people find themselves running towards track.
"We always support and encourage one another which really makes the team more enjoyable," Williams concludes.
There's no denying that this sport has had a great influence at the school, and is still getting better and better!