Club Spotlight: All Paws on Deck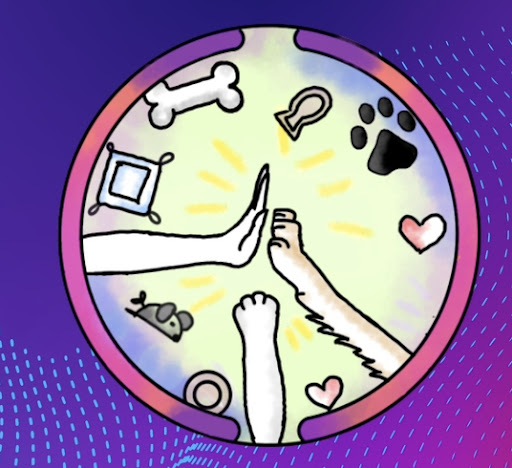 All Paws on Deck is South Lakes' newest club where members create toys for animals in shelters such as snuffle blankets and yarn toys. Club members collaborate to create adorable DIY toys for cats and dogs. The club meets every other Monday and Wednesday in room 450.
The club was created by sophomore Daniel Izquierdo as his MYP project. He created the club because he is an animal lover and wants to get the school community involved in helping brighten up animals day. Daniel purchases all the supplies and is also hoping to collect donations of items such as old towels, blankets, shorts, sink mats, and boxes to create a wider variety of toys. Once the toys are created, he looks for shelters that will accept the DIY toys and drops them off. "I hope we keep making toys and finding more shelters that will accept [our] DIY toys," Daniel expressed when asked about the future of the club.
"I think the club is an opportunity that helps connect people that are passionate about the same thing which is helping animals. While I was at the meeting, it felt very welcoming…we were all there for the same purpose which was to bring our support [for animals in shelters.]" remarked All Paws on Deck member Aseil Hassan. All Paws on Deck is a fantastic way to meet other animal lovers and receive community service hours while contributing to a great cause.