FCPS offers free teletherapy to students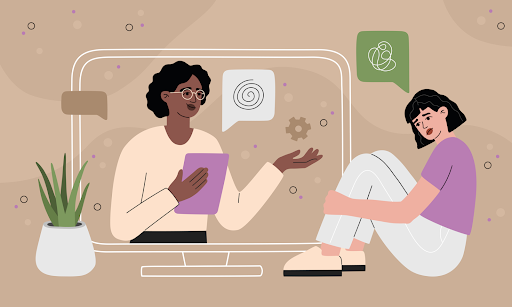 FCPS is beginning to offer free mental health services to high school students aiming to assist students that are in need of extra support by working with Hazel Health to offer weekly therapy sessions starting in April. Hazel Health offers students support for anxiety, social skills, mood or behavior changes, family relationships, bullying, and academic stress.
Covid-19 had detrimental impacts on students as they were isolated and unable to participate in previously scheduled activities. The pandemic worsened issues such as depression, anxiety, bullying, and poverty. By offering these free professional therapy sessions, FCPS hopes to improve student mental health county wide.
FCPS has set aside $500,000 to fund this teletherapy service and selected Hazel Health for its reputation assisting students in other school divisions. "Hazel is HIPAA and FERPA compliant, and their services incorporate practices that encourage parent engagement and ensure student safety," the FCPS said in a statement.
How to access the teletherapy service:
Parents allow FCPS to share basic demographic information with Hazel

Request mental health services by visiting Hazel Health's website

Provide consent for Hazel Mental Health Services on the Hazel website
The teletherapy service will be available Monday through Friday from 7 a.m. to 7 p.m. This service is a great way for students to find support and overcome challenges. Teletherapy has many benefits such as improving communication skills, happiness, productivity, relationships, and much more.