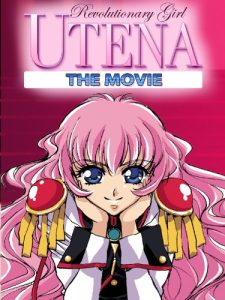 The Revolutionary Girl Utena (TV-14) revolves around the heroine, Utena Tenjou, who aspires to be a prince and partakes in duels. She is assigned as the Prince to the mysterious Rose Bride, Anthy Himemiya, and she's faced with contenders. Utena is, in fact, a princess herself, however, she does not conform to these standards, and wears a male uniform. She's well-known for her tomboyish virtuous and valiant nature, and does not hesitate to defend the weak lacking in defense.
Very few that attend the prestigious Ohtori Academy are duelists, and these students wish to revoke Utena's title as Prince. These duels terminate once the rose that rests upon the chest severs into petals, thus determining defeat. If defeated, then she'll have to surrender Anthy to her opponent, even if she's determined to be her prince regardless. Rematches can follow after, and the major requirement needed for duelists is to possess the Rose Seal, a special ring.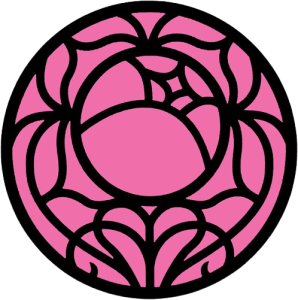 The inverted castle is a mysterious aspect. It's a floating spectral castle over Ohtori. The castle is accessible by a peculiar gate in the forest, with a white, spiraling stairway leading to an arena. Rose Crest Duelist Champion is granted entry to the inverted fortress. This castle can also be seen in highly stylized duels atop a mysterious tower. These duels grant the power to revolutionize the world and bestow miracles.
Story continues below advertisement
The movie follows the conclusion of the first season, consisting of 39 episodes, both subbed and dubbed to their languages. The series' Japanese version is very popular, however, it's a bit obscure to American audiences. The Revolutionary Girl Utena also takes inspiration from French culture, and these dueling uniforms resemble French Generals from the 1700s. This shōujo series was created by Be-Papas, and directed by Kunihiko Ikuhara, televised on TV Tokyo; written by Yōji Enokido. The director, Ikuhara, has collaborated on several noteworthy anime, and most especially Sailor Moon, made by Naoko Takeuchi.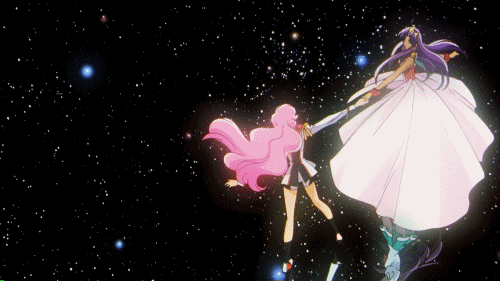 Even after the conclusion of the anime, Utena is drawn to these sword duels to win Anthy's hand as her prince. The Adolescence of Utena takes place in an alternate universe, and her best friend, Wakaba Shinohara, shows her around Ohtori. A fencing match is taking place between Miki Kaoru, and Juri Arisugawa, and Touga Kiryuu, is Utena's past lover. She travels to the Rose Garden, thus where she's given the rose duelist signet ring resting inside a white rose. Himemiya is betrothed to Kyouichi Saionji, who is also another duelist, and he challenges Tenjou to a duel. Even despite her having a wooden sword, she wins against him; ultimately transpiring victoriously. Whoever is in possession of the Rose Bride has the power to "Revolutionize the World."
Additionally, swords in this movie represent power, protection, action, and responsibility; duels fought with these decide command over the bride. The rapier-styled blade of Prince Dios, a fallen prince, is summoned when pulled from Anthy's heart and its powerful sword. This material is always shown in Utena's official printed and digital media depictions. Himemiya can also enhance the sword by blessing with extraordinary superpowers as she kisses.
Utena Tenjou is thrown into a car wash and she's dramatically altered into an epic luxurious vibrant racing sports vehicle. She's transformed to aid in her lover's escape to discover a new world; breaking the universal time loop. She aids in the trajectory to the outside world to her lover, Anthy, who is operating in the driver's seat. Concluded is the fact that one cannot make another escape a toxic situation, but rather, let them break themselves free.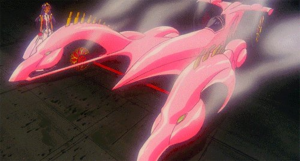 This film is known for its explicit themes and surrealism. Ikuhara, the film's director, said the story is about the decision to transition from adolescence to adulthood. This change is represented by the metamorphosis of Utena into an automobile. Automobiles, generally viewed as a male symbol, may be regarded as a challenge to established gender norms. It can be seen as a metaphor for breaking free from societal constraints. Utena has always been praised for its LGBTQ+ representation and remodeling of what shōujo delineates, displaying no possibilities of limitation.