It can often be hard to know how to study. It's very easy to find yourself needing to study and retain new information, but not quite knowing how. Each school subject is different, so knowing one method of studying isn't necessarily going to help you get good grades in all of them.
Leitner System
The Leitner System is a method which utilizes flashcards and is best for studying over a long period of time. After making flashcards, find 3 boxes that can hold the flashcards and place them side by side. Begin studying by placing all cards in box one and quiz yourself on each card. If you answer a question correctly, move that card to the second box. If you answer incorrectly, keep the card in the first box. Continue this process as you study, moving correctly answered cards into the next box each time you get it correct and leaving the cards in their original box if you get them wrong.
You can also assign an amount of time for each box. For example, studying the cards that are the most unfamiliar (the first box) every day and the cards you know the best (the third box) once a week. Once all the cards get to box 3, you've studied all the material. This method is great for learning new languages and anything you can easily make into flashcards.
Story continues below advertisement
"I think it really helped," said student Iris Yi, "It is definitely more useful to know which ones I got wrong. I prioritized what I needed to work on most."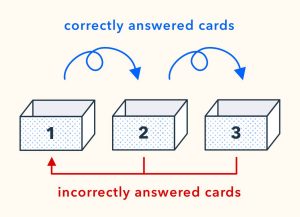 Mind Maps
Mind maps are great for studying concepts and ideas. To make a mind map, write the topic in the center and circle it. Then draw lines from the circle and write subheadings on them. You can keep branching off of each subheading to add more detail and information. Mind maps can be made by hand or through an app. One good app for mind maps is the MindNode, which is free and easy to use. Mind maps work best for subjects like History and English.
"Mind maps can be helpful, as they break down all parts of a problem or idea," Belen Brown, a student at SLHS, said. "They really work when studying for subjects when the amount of notes is overwhelming…they break down ideas without being too simplistic or too complex."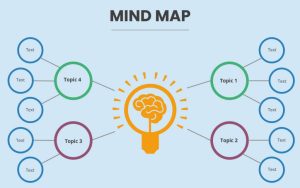 Blurting Method
The blurting method is good for reviewing notes. First read over your notes until you understand most of the information. Then hide your notes and write down everything that you can remember from it. Next, go back to your notes and mark the parts that you couldn't remember. Reread these parts and write the information down. You should highlight these parts so you know what you still need to review. Continue reading and "blurting" information until you can remember all of it. This method works well for any subject.
"I definitely think it's useful when you really need to memorize something," Yi commented. She mentioned that it could be hard to know what to write for subjects where there is a lot to memorize, so it can be useful to focus on something more specific.
"There were questions that I wasn't too sure about a couple days ago, but because I used the blurting method…it really helped me to remember," Yi said about the test she had studied for.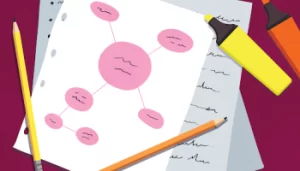 The Feynman Technique
The Feynman Technique is a four step process to learn new information. The first step is to familiarize yourself with the information through research and readings. Next, teach the information to someone who knows nothing about the topic. After that, you should identify any gaps in your knowledge by seeing how much they understand. Then, research what you were unable to explain and what the person you taught doesn't understand. This method is a good way to study for all subjects.
"This method works because it gives you more confidence," said Brown. "You're actively repeating it to someone else."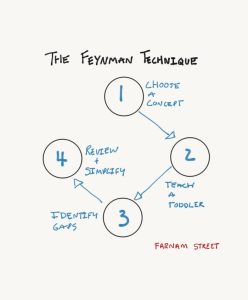 The SQR3 Method
The SQR3 method is a way to effectively read and comprehend content. It stands for survey, question, read, recite, and review. Start by skimming the first chapter or section of a text, and take notes on anything that stands out such as headings, subheadings, images, and charts. Next, come up with questions about the content and think about what you already know vs. what you need to learn. Then read the content and look for the answers to the questions you came up with. After this, write down or verbally recite anything that you can remember from reading. Try to identify major points and answer your questions during this step. The final part is to review by reading through all the relevant information. You should also go back through your notes and questions as well as going over anything that is difficult for you to understand. This method is best used for studying notes or reading from a textbook.
"It's more interactive than just reading back all of your notes from class," Brown said about the SQR3 Method, "it helps me recall larger amounts of information more than just reading back my notes."