No-shave 'Movember' gains wide participation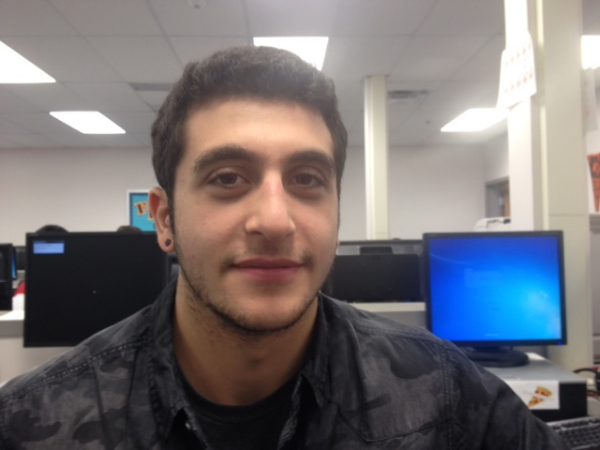 Advertisement
November begins and, for some, razors are stowed for the entirety of the month.
During a 30-day phenomenon known as "No Shave November," male participants refrain fromshaving facial hair in order to promote cancer consciousness.
According to the official website, no-shavenovember.com, participants abstain from shaving for one month, whether it's "growing a beard, cultivating a mustache, letting those legs get mangly, or skipping that waxing appointment."
The movement began as a way to raise cancer awareness by embracing hair, which many cancer patients loose.
Sponsored by the American Cancer Society, participants are encouraged to donate the money saved that would usually be spent on shaving and grooming from the month to the Cancer Association.
Donations are reportedly used "to educate about cancer prevention, save lives, and aid those fighting the battle."
"It is a good idea," senior Daniel Frisbee said. "Not only to promote cancer awareness in a way that's fun, but also to support cancer patients in their struggle."
Since then, the idea has expanded into different sections, such as "Movember."
Short for "Moustache November," Movember is an official global charity that started in Australia and has since spread around the world.
Movember's initiative is to raise vital funds and awareness for prostate and testicular cancers, as well as mental health challenges, through the growing of mustaches.
Math wteacher Zach Carter, a self-proclaimed 'Moustache Aficionado Extraordinaire', created an official Movember team.
"It's not 'No Shave November', it's 'Movember,'" Carter said. "I'd like people to start recognizing that the purpose of 'Movember' isn't about not shaving. It's about raising awareness."
Carter started participating in Movember four years ago.
 "My goal is always to grow a great mustache, raise awareness for men's health, and for guys to start going to the doctor to get checked out," Carter said.
Carter's team, named "Mo' Teaching, Mo' Fun", is open to any willing male participants. These men are officially called "Mo Bros" by the Movember organization.
"Through doing it last year, one of my buddies from college got diagnosed with testicular cancer," Carter said. "He reached out to me and encouraged guys to talk to their doctors and get tested. He's on my team this year."
While the focus of Movember is to advocate for men's health, participation is not limited to males.Movember encourages females to become "Mo Sistas," in which they raise funds and encourage men to participate.
According to the official site, us.movember.com, "Mo Sistas do everything that Mo Bros do, without a Mo."
"I think it's a fun thing for guys to do," junior Caroline Sarotorius said. "I would participate in it if I was a guy."
Although many support the idea of spreading cancer awareness, some feel it comes at the expense of their vanity.
"While I recognize and support the idea helping future and current cancer patients, I feel that a person should shave to look sharp and comfortable," junior Leon Fomil said.