Christian Bale's Vigorous Body Transformations
English Actor, Christian Bale, was born on January 30th, 1974, in Haverfordwest, Pembrokeshire, Wales, in the United Kingdom. Bale was born to English parents; his mother was a circus performer, and his father a commercial pilot. His family left Wales in 1976, and he spent his childhood in England, Portugal, and the United States. The actor began his career in advertisements and later went on to attain greater movie roles throughout the 80s, ultimately becoming one of Hollywood's A-listers. Despite Bale receiving adoration and praise from critics and audiences alike, the actor has reportedly considered leaving his acting career many times.
Early Years:
In Steven Spielberg's 1987 film, Empire of the Sun, based on J.G. Ballard's autobiographical novel of the same name, Christian Bale plays the role of James Graham. Empire of the Sun follows a young privileged English boy named Jamie, who is separated from his parents and taken to a Japanese-controlled Lunghua civilian internment camp in China. His life is flipped upside down by the Japanese WWII Shanghai invasion, and he serves as a beacon of hope to those imprisoned. The film was well-received and the actor caught the attention of the masses due to his outstanding performance.
In one of his most recognizable roles, Christian Bale later starred as Jack Kelly for Disney's musical, Newsies, based on the Newsboys' Strike of 1899. During this time, child labor was still legal in the United States, and many children sold newspapers to the general public in order to survive. Jack Kelly was based on the real-life Louis Baletti, who led the strike. Christian Bale has frequently discussed his dislike of the musical and feels as though his musical past haunted him. While he isn't really a fan of the genre, he is thankful that Newsies is beloved by many. When Bale first signed up for the role of Cowboy (Jack Kelly), he didn't realize that Newsies was a musical, and took the role without fully making the connection.
The Transformations Begin: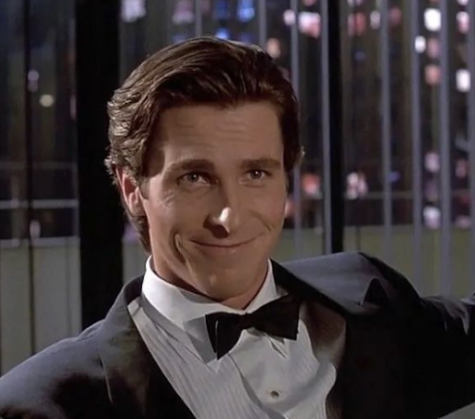 Later on in Christian Bale's career, he would star in American Psycho (2000). Surprisingly, he originally lost the role to Leonardo Wihelm DiCaprio only to later regain it. The film was based on Bret Easton Ellis' novel, which was met with controversial backlash by feminists regarding the main character. The story takes place in 1980s New York City, and follows Patrick Bateman. He is a successful wealthy businessman working on Wall Street. The problem though, is that he is an unlikable main character and a deeply flawed individual. Christian Bale excessively exercised due to Patrick Bateman's muscular mesomorphic physique in American Psycho.
Christian Bale stated: "The character is so vain and obsessed with his looks. While the psychology of the character was something that I could perform, you can't fake the physicality. Being English, I tend to enjoy going down to the pub far more than going to the gym, so it was very unnatural for me. I just had to convince myself that I loved it, which was the most difficult thing about playing this part. Working out is incredibly boring. I swear it's true that the bigger your muscles get, the fewer brain cells you have. I found I had to stop thinking when I was in the gym because if I thought about it, I'd realize how ridiculous it was that I was pumping iron when I could've been out having a drink and a cigarette and enjoying some lunch. I did three hours a day for six weeks with a personal trainer and some time before that. I ate an awful lot during training and then almost nothing during filming."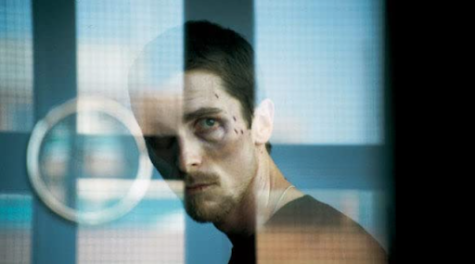 In The Machinist (2004), Bale played the titular villainous main protagonist, Trevor Reznik, who has not slept in a year and begins to doubt his own sanity. His insomnia takes a toll on his mental and physical health, and he blames his problems on others. Trevor accidently causes an injury to his coworker and this troubles him further. He has a relationship with a prostitute, despite him being infatuated with someone else. Trevor is alienated from society and he strongly believes the world has turned against him. Trevor Reznik frequently blames an created entity named Ivan for his problems.
Christian Bale lost 63 lbs for The Machinist and his diet consisted of tuna, water, apples, salads, and black coffee. Bale worked with a nutritionist for his role, but ultimately was hospitalized because of it. His caloric intake each day consisted of 200 calories, and in later scenes it became hard for him to function. Despite the psychological thriller not being a box-office hit, it propelled Bale's acting career further. Christian Bale stated: "I had a stupid kind of feeling of invincibility, like, 'I can do it, I can manage it.' I really did feel like I hit this point of enlightenment."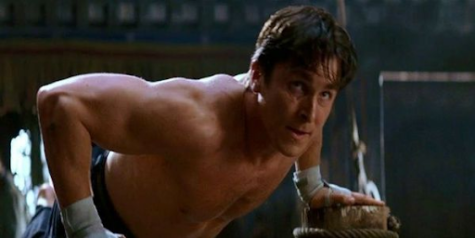 At the pinnacle of his career, Christian Bale would go on to work with British–American Director, Christopher Nolan. Christian Bale would be assigned the role of Batman (Bruce Wayne), and this time he needed to work vigorously in his training. He bulked up in a short span of time and his diet included plenty of milk, eggs, protein powder, fish, nuts, chicken, cheese, vegetables, oatmeal, and blueberries. Bale worked out a lot going up to the gym six times a week and spent three hours doing cardio exercises. Christopher Nolan urged Bale to have a lean muscular physique.
In American Psycho and the Dark Knight Trilogy, Christian Bale had to gain muscle in order to fulfill the roles of Patrick Bateman and Bruce Wayne. However, he lost a drastic amount of weight for his role in The Machinist, and The Fighter. In American Hustle and Vice, he gained body fat instead. After The Machinist was released, Bale explained that losing weight was not the hardest, however, the effects it had on him and he'd state: "It's an amazing experience doing that. When you're so skinny that you can hardly walk up a flight of stairs…you're like this being of pure thought. It's like you've abandoned your body. As soon as you start putting the food back in your stomach, the rollercoaster comes back."
The Dark Knight Trilogy consists of Batman Begins (2005), The Dark Knight (2008), and The Dark Knight Rises (2012). Christian Bale was reported to dislike wearing the Batsuit and said his voice was based on how much he hated wearing it. When Bale arrived at the audition, he was placed into Val Kilmer's uncomfortable crusader suit. The suit didn't fit him properly and Bale recalled standing there feeling "like an idiot." The actor realized that he couldn't have done this in a normal voice and needed "to become a beast" in order to sell off the act.
Many of the men who have portrayed Batman have often complained about the Batsuit being uncomfortable, nevertheless, they pulled off their roles perfectly. Christian Bale enjoyed playing Batman and stated: "That's always his cover. It's something that has to be there to make people never suspect that he's someone that would ever have the desire or belief, the passion or intelligence, the capability to be Batman. He has to be this kind of ridiculous cliché of a playboy." It is unlikely that Bale would ever return as Batman ever again, not unless Christopher Nolan directs it again.
Despite the issues faced with body and image dysmorphia, the actor has often left the public thunderstruck with his body transformations. As demanding as his roles are, Bale went out of his way to bring them to life for his audience. His versatile acting skills and dedication met the standards for his roles paid off successfully as he made his way to stardom. Throughout all of these years, Christian Bale managed to captivate and seize his audience no matter what effort it takes!