2019 MLB Hall of Fame Announcement
The BBWAA (Baseball Writers Association of America) voted three new members into the Hall of Fame. Edgar Martinez, Mariano Rivera, Roy Halladay, and Mike Mussina will join baseball icons that have been enshrined as well. Each have had outstanding careers and all have individual achievements that propelled them to this moment.
Edgar Martinez, one of the greatest designated hitters ever, has become the first designated hitter to be elected to the Hall of Fame. He was on his 10th and final year on the ballot, and received 85.4% of votes. He spent all of his 18-year career with the Seattle Mariners and was one of the most respected and feared right-handed hitters of all time. His number 11 jersey was retired last season by the Mariners. His first six years on the ballot showed little signs of him reaching the induction milestone. The voters began to give him more and more votes when he got within five percent last year. He had astonishing success against the other members of this year's Hall of Fame class. Martinez had a .307 average against Mussina (with 5 home runs in 83 plate appearances). He also had a .444 avg against Halladay (with 1 home run in 19 plate appearances), as well as a .579 avg against Rivera. Needless to say, there was a wide consensus amongst voters that this was the year that he would be inducted.
Mariano Rivera is one of the most prominent closers in MLB history. He became the first player to be unanimously elected. He holds the record for the most saves, with 652 over his entire 18-year career with the New York Yankees. He was widely known for his trademark cutter, which hitters were unable to hit consistently. He comes from humble beginnings, being the son of a fisherman in Panama. He earned a tryout with the Yankees and after coming to the majors as a starting pitcher, he was moved to the bullpen and became the full time closer in 1997. He threw the final pitch in 5 World Series and took losing as well as winning. After surrendering a walk-off single in 2001, losing the World Series for the Yankees, he reacted the same way as he would've if he had won the game – and that is what made him so great. This honor was very well deserved and seemed like a certainty, considering his legendary career.
Roy Halladay pitched seasons for the Philadelphia Phillies and Toronto Blue Jays. He received 85.4% of votes and was on the ballot his first year. He was an eight-time all star and a two-time Cy Young Award winner. He reached his peak performance when he pitched a no-hitter in the playoffs for the Phillies (against the Cincinnati Reds) in 2010. He tragically died in a plane crash off the coast of Louisiana on November 7, 2017. His death was unexpected and a huge loss for the sport itself; he was a great player and an even better person. His son, Braden Halladay, will accept his Hall of Fame enshrinement.
Mike Mussina, one of the most underrated and accomplished pitchers of his time, finally got the call. He had a tale of two careers while splitting time between two teams. He was known as a more dominant pitcher while playing for the Baltimore Orioles and put up huge numbers, establishing himself as a star. He signed a six-year contract with the New York Yankees, the arch-rival of the Orioles, and became known as a winner. He captured the World Series ring he'd been chasing with the Yankees. The main reason he was not elected earlier is because he was not the same statistical workhorse that the other inductees were and wasn't a statistical Hall of Famer, according to many writers. He broke through this year, getting 76.7% of votes, just barely getting over the 75% mark needed to get in.
These four amazing players will all be inducted this year, but it never comes without controversy. Players like Curt Schilling (60.9%), Roger Clemens (59.5%), Barry Bonds (59.1%), and Sammy Sosa (8.5%) all didn't make it. They were amazing players as well and put up huge, numbers but were all suspected of taking PEDs (performance enhancing drugs). Many writers have said that they will never vote for them, so it seems unlikely that any of those players will be enshrined.
Martinez, Rivera, Halladay, and Mussina will all have their special day on July 21 when the plaques are unveiled. The ceremony is in Cooperstown, New York, (the same site as the Hall of Fame itself). Given their patience, dedication, and hard work, the four players definitely deserve this moment.
About the Contributor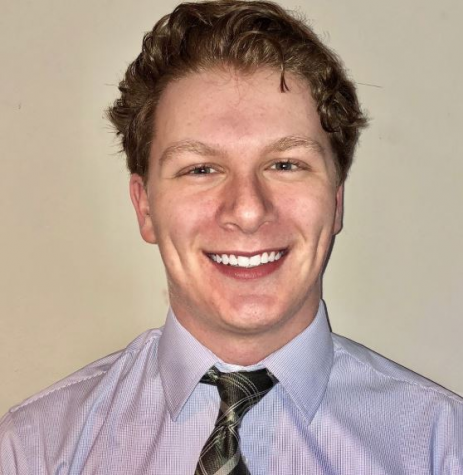 Marc Goldstein, Assistant Editor in Chief & Sports Editor
Marc is a junior this year at South Lakes High School. He is in his third year on staff, and this year, he will be serving as the Assistant Editor in Chief....