Bol Bol's time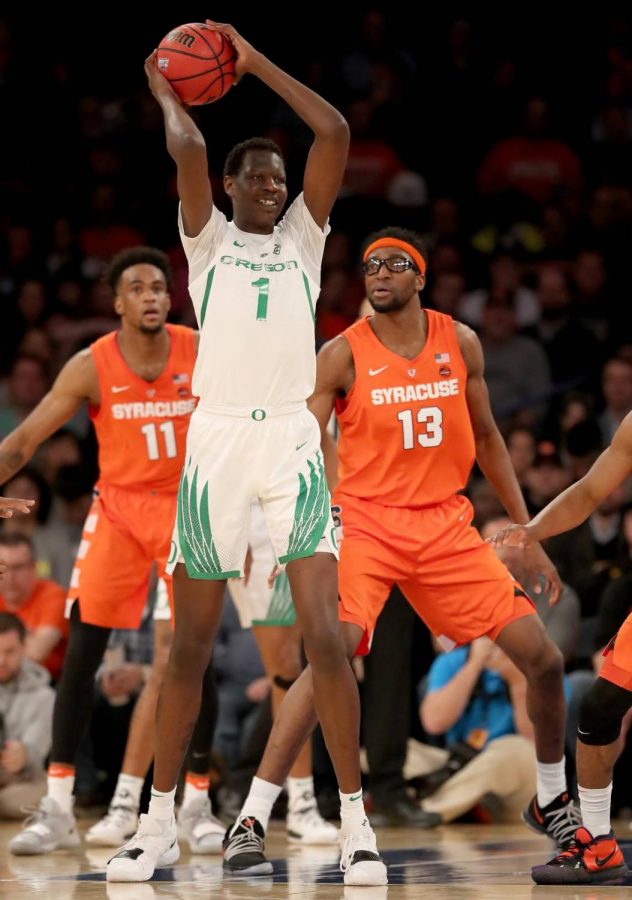 Standing at 7 foot 2 two inches tall and being the son of one of the tallest players in NBA history, Bol Bol is one of the most interesting prospects in his draft class. Unfortunately Bol only played nine games his first season for the Oregon Ducks due to an injury, but spectators got a glimpse at his NBA potential and star level talent. He nearly averaged a double-double with 21 points and 9.6 rebounds a game. One stat that stands out amongst others is his 3 point percentage. While he didn't play out the full season, he finished his season shooting 52% from 3-point land. At his height and position you don't generally see someone with such shooting ability.
Scouts recognized what Bol could bring to a team, and he was highly recruited throughout high school. After his injury, his draft stock plummeted and teams were scared that he was too injury prone. Teams also feared that he lacked the drive that players in his draft class had. This concern led to him being selected 44th by the Miami Heat, but this pick was traded to Denver, landing Bol on one of the top teams in the west: The Denver Nuggets. Bol will play alongside stars like Nikola Jokic, Jamal Murray and Michael Porter Jr. However, because the Nuggets don't own a G League team, he is likely to sign the last two way slot available on the 15 man roster, depending on his health.
With the highest upside potential in his draft class, Bol sets his sights on dominating in the NBA. He has the versatility, height, and rim protection, but will he stay healthy and keep the right mindset?
About the Contributor
Devin Glauser, Staff Writer
Devin is currently a sophomore at South Lakes High School. He is a Staff writer for the sentinel. He specifically loves to write about sports, and he also...