Testing prep tips!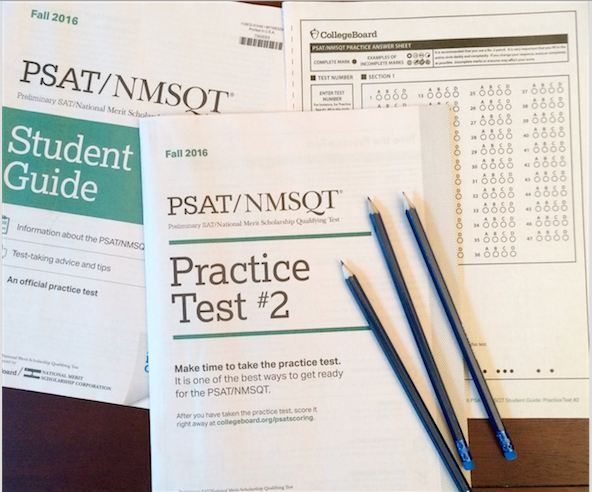 With school having started over a month ago, PSAT day is just around the corner! Sophomores and juniors were given a student guide on the PSAT/NMSQT in their English class. Here are some ways to prep for the PSAT! Note: While this article specifically discusses the PSAT, these tips can be applied to any standardized test you may be preparing for.
Take online practice tests. This may seem like a common solution, but taking PSAT practice tests can help prepare you for what's going to be on the test, and hopefully inform you on what to study. The more practice tests, the better!
Start a study group. Starting a study group with friends is a fun and helpful way to prepare you for the PSAT! Surrounding yourself with people who may excel in some of your weaker areas, while you may excel in some of their weaker areas, can be a good way to help each other prepare for the test. Not only will you have an excuse to hang out with your friends more, but you can also create fun ways (flashcard jeopardy, Kahoot, bingo, etc.) and games to test yourself and your friends before testing day.
Hire a coach/tutor, or take prep classes. Another effective way to prepare for the PSAT test, is to hire a coach or take classes to prepare you. A coach can help you prepare one-on-one, and give you more of their undivided attention while prep classes are similar, but there may be more than one person being prepared to take the test.
Study, study, study. The most useful thing to do before taking the PSAT test is studying. Make flash-cards with math formulas, take different Kahoots or multiple PSAT tests, no matter what form or way you decide to study, studying is the gold pot that leads to the end of the rainbow for the PSAT!