Remembering Mr. Chang: How the late teacher and coach touched the South Lakes community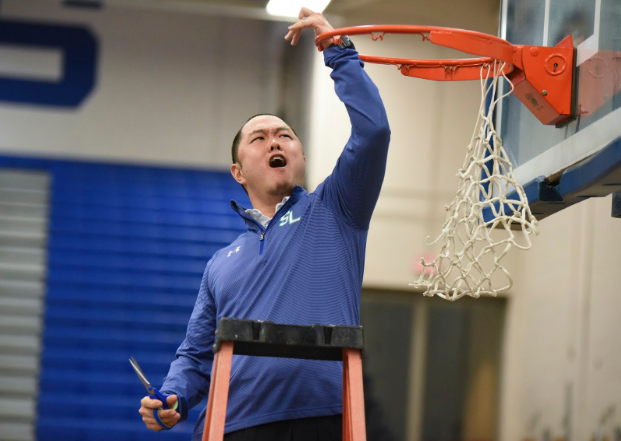 Mekhi Stokes, Staff Writer
October 17, 2019
Mr. Chang was the most inspiring human being. I know the inspiration and passion he brought to South Lakes High School will never be forgotten. I know that Mr. Chang would never give up on anybody. No matter how bad things got, he would help you fight for what you want. If you ever put your head down, or said, 'I suck,' he would bring your confidence back up with the snap of a finger. This school will always remember how he helped students improve and inspired everyone on the basketball team to become better. He was a leader, and he was such a loving human being to everyone in this school and the rest of the community.
Mr. Chang loved everybody around him, and he would always have his wife and son on the Smartboard when I would walk into class. He was always happy, and in class, when I would laugh with another student, he would laugh along with us. Mr. Chang was such a happy person and undoubtedly an amazing addition to this school.
Mr. Chang said he thought of me as a son type figure, and everyone knows how close we were. I remember the laughs and the amazing moments we shared. I really can't imagine how his family feels right now. I felt so sick when I heard about this tragic news, and I kept saying, 'This isn't real.' I couldn't bare to believe the news. The moment I met Mr. Chang, I knew we were going to be really close, and he helped me so much just by getting to know who I really am. Please spread the word, and start expressing your feelings about Mr. Chang's impact and influence on your life.
Mr. Chang, thank you for being a role model for me, and for the school. Everyone at South Lakes appreciates all that you have done for us. Thank you for encouraging everyone around you to become the people we are today. We will forever hold you in our hearts, memories, and thoughts.