The cast of "Victorious" – where are they now?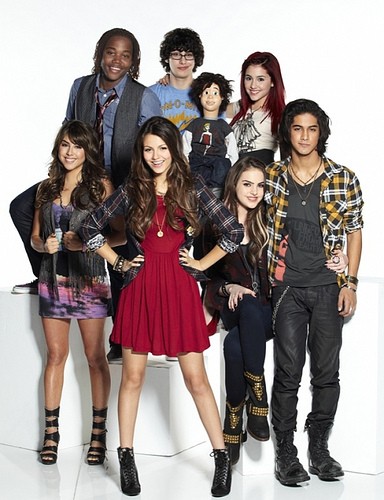 Remember the joy and happiness that so many of us felt from watching the hit Nickelodeon series "Victorious"? I can't be the only one who has wondered what the cast members are up to nowadays, right? Just in case you're as curious as I was, here is a list of the main actors from "Victorious" and what they've accomplished since the show's ending.
Victoria Justice (Tori Vega) – The 26 year old has been doing big things in the years since "Victorious" came to an end. She has starred in the hit 2015 television series, "Eye Candy" and has starred in movies including The Outcasts and Summer Night. She has even been working on some music in the studio!
Liz Gillies (Jade West) – Liz Gillies is one of the lead characters on the CW television series "Dynasty" which has been on the air since 2017. Gillies also played a role in the 2015 movie, Vacation.
Leon Thomas lll (Andre Harris) – It is safe to say that Thomas' acting days are far behind him. He is instead pursuing a musical career! Thomas is a part of the music production group "The Rascals," and he has even won a Grammy for his amazing songwriting skills!
Ariana Grande (Cat Valentine) – This girl might just have the best glow-up of all her fellow castmates from "Victorious"! Where do I begin? Since the show's conclusion, Grande has released 70 songs spread across five albums and singles. Grande has made a couple of appearances in Hairspray Live (2016), Zoolander 2 (2016), and Men In Black: International (2019).
Daniella Monet (Trina Vega) – When "Victorious" said farewell, Monet remained a part of the Nickelodeon family! Monet hosted "Awesomeness TV" from 2013 to 2015 and "Paradise Run" from 2016 to 2018. Monet has also made an appearance in the Freeform television series "Baby Daddy" (2012-2017) and the movie When Duty Calls (2015). Not to mention, Monet welcomed a baby boy named Gio in September.
Matt Bennett (Robbie Shapiro) – What has Robbie been up to these past years? Well, like Thomas, he's stepped out of the acting career and into music! Bennett has made two albums that fall within the genre of "alternative/indie." You can catch him in the 2015 film, Me and Earl and The Dying Girl, but it is safe to say that now Bennett's acting days are in the past.
Avan Jogia (Beck Oliver) – This once-teenage heartthrob is going places! At just 27, Jogia has written a book of poetry called Mixed Feelings: Poems and Stories and starred in the following hit television series: "Twisted" (2013-2014), Ghost Wars (2017-2018) and "Now Apocalypse" (2019). Although he sang like an angel on "Victorious," Jogia no longer focuses on music. Instead, he is a top-notch actor!