Best movies to binge during quarantine
Sometimes binge watching TV shows can get a bit repetitive and boring, especially if you're rewatching shows you've already seen because you can't find anything you're interested in. Here are some great movies to watch so you can cry, laugh, cheer, and even find yourself shocked within a few hours!
For comedy lovers
Love Wedding Repeat (2020)
Notable stars: Sam Claflin, Olivia Munn, Freida Pinto, Eleanor Tomlinson, Joel Fry
Synopsis: On the day of his younger sister's wedding, Jack (Sam Claflin) tries to make sure that everything goes perfectly so his sister can have a perfect wedding. As the day progresses, Jack finds himself dealing with an unexpected guest that may ruin Hayley's (Eleanor Tomlinson) wedding: an extremely mad ex-girlfriend and her equally mad and egocentric boyfriend. This becomes his chance to admit his feelings to a girl he's harbored feelings for for a while, and so much more. Which version of Hayley's wedding day will get Jack and Hayley their happy ending?
Where to watch: Netflix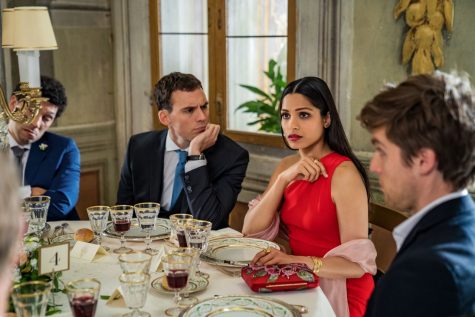 For fantasy lovers
Star Wars series (1977-2019)
Notable stars: Carrie Fisher, Mark Hamill, Harrison Ford, Anthony Daniels, Natalie Portman, Hayden Christensen, Ewan McGregor, Ian McDiarmid, Adam Driver, Oscar Isaac, Daisy Ridley, John Boyega, Kelly Marie Tran, Domhnall Gleeson, etc.
Synopsis: A long time ago, in a galaxy far, far away.. Padmé Amidala, senator of Naboo, and Anakin Skywalker, Jedi in training, are the beginning of a long, tragic, yet bittersweet story. From the forbidden romance of Padmé and Anakin, Darth Vader's birth, Luke and Leia's separation, Luke's training as Jedi, and Vader's downfall to the rise of the First Order and the last Jedi- history always repeats itself as the light side and dark side fight for control of the universe.
Where to watch: Disney Plus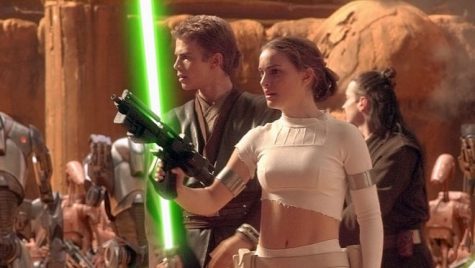 For history lovers
The King (2019)
Notable stars: Timothée Chalamet, Joel Edgerton, Robert Pattinson, Dean-Charles Chapman, Sean Harris, Ben Mendelsohn, Lily Rose Depp
Synopsis: After his younger brother and father die, Prince Hal, crown prince and heir to the English throne, becomes King Henry V. Although Hal was reluctant and didn't enjoy the life of a royal, the young king must learn how to deal with politics, a war with France, and most importantly.. Hal must be wary of his past as a carefree prince, his decisions as king, and who he trusts.
Where to watch: Netflix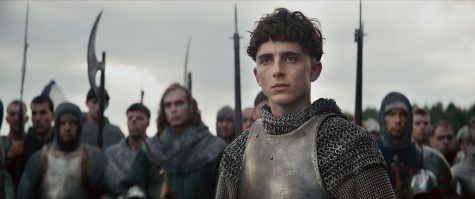 For drama, suspense, and foreign film lovers
Parasite (2019)
Notable stars: Kang-ho Song, Sun-kyun Lee, Woo-sik Choi, So-dam Park, Yeo-jeong Jo, Jeong-eun Lee, Jo-si Jung,
Synopsis: While a poor family is struggling to make ends meet, their son, Ki-Woo (Woo-sik Choi), is offered a job as a tutor for a wealthy family. As the Kim family starts getting comfortable with the money that Ki-Woo is earning as a tutor, they form a plan to earn even more, but eventually there'll be a price to pay.
Where to watch: Hulu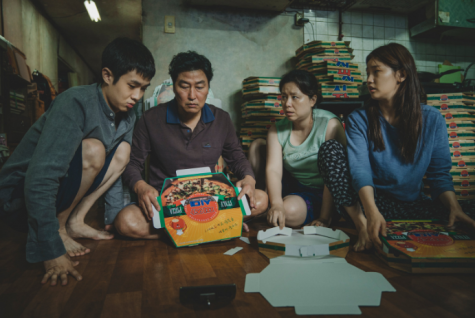 For horror lovers
A Quiet Place (2018)
Notable stars: Emily Blunt, John Krasinski, Noah Jupe, Millicent Simmonds
Synopsis: With the world secluded and filled with alien-like monsters with super hearing abilities, a family of four with a baby on the way try to survive and stay safe in a world where they can't make any noise.
Where to watch: Amazon Prime or Hulu
For rom-com lovers
Just Friends (2005)
Notable stars: Ryan Reynolds, Amy Smart, Anna Faris, Chris Klein, Chris Marquette
Synopsis: After leaving his hometown because his best friend/crush rejected him, Chris Brander (Ryan Reynolds) moves to L.A., loses weight, and becomes a music manager. When Chris and singer Samantha James (Anna Faris) have an emergency landing during their flight to Paris, not only does Chris find himself back at home, but he also finds his way back to his old friend and former love, Jamie Palamino (Amy Smart). Will Chris and Amy finally get together or will romance fail Chris once again?
Where to watch: Netflix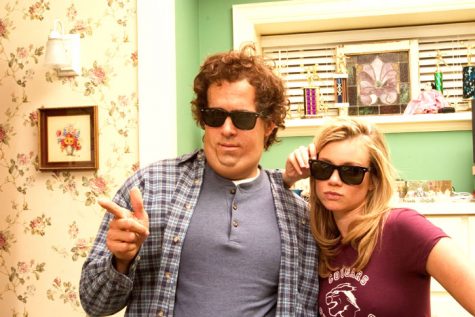 For action lovers
Avengers: Endgame (2019)
Notable stars: Robert Downey Jr., Chris Evans, Chris Hemsworth, Mark Ruffalo, Elizabeth Olsen, Scarlett Johansson, Jeremy Renner, Sebastian Stan, Don Cheadle, Paul Rudd, Brie Larson, Benedict Cumberbatch, Tom Holland, Tom Hiddleston, etc.
Synopsis: With the universe in shambles due to Thanos erasing half of the population, the remaining Avengers reassemble and work together to do whatever it takes so they can undo what Thanos has done and bring everyone back.
Where to watch: Disney Plus