New "Harry Potter: Hogwarts Mystery" app released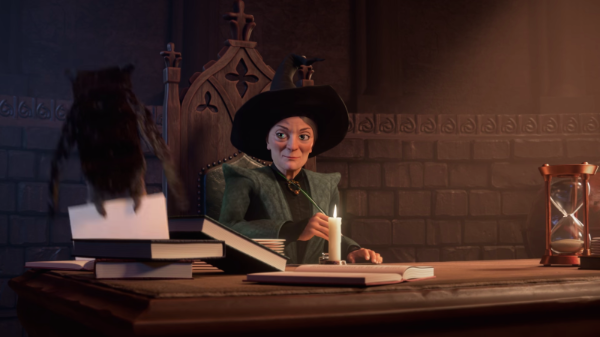 Kristina Schwarzkopf, Staff Writer
May 1, 2018
Jam City, Warner Bros, and Interactive Entertainment have launched their newest success. The mobile game "Harry Potter: Hogwarts Mystery" was released on April 25th, and it topped the Apple App Store charts in less than 24 hours. It's the number one game in the free-to-play category and is already number ten on the top-grossing chart across all categories. The game's popularity isn't unexpected, since over two million people signed up to play before the game was even released.
The role-playing game allows the user to create a character to enroll at Hogwarts and make friends or enemies with various characters from J.K. Rowling's beloved books. In addition to solving the mysterious disappearance of an in-game older brother, the characters attend classes and cast spells. The game is "free to play", but devoted fans are spending hundreds of dollars on in-app purchases such as "energy" and outfits for their characters.
The app's instant success is impressive, but one must consider how long it's going to last. The makers of the app are employing the same fandom based strategy as "Pokémon Go". When it was released, "Pokémon Go" became the must-have app for many people, but it soon was phased out as an increasing number of glitches and problems arose. However, no matter the fate of the app, it is clear that the Harry Potter fanbase isn't going anywhere anytime soon.