Benefit Concert supporting Canine Partners for Life!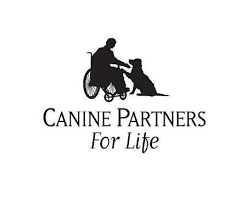 $30K IN HONOR OF 30 YEARS – MAY 11, 2019
Who: Sopranessence
What: Kindred Spirits – a concert benfitting Canine Partners for Life.
When: Saturday, May 11, 2019 @ 7:00pm
Where: South Lakes High School Auditorium, 11400 South Lakes Dr, Reston, VA 20191
Why: To raise funds for Canine Partners for Life
For 30 years, Canine Partners for Life (CPL) has been dedicated to training service dogs, home companion dogs, residential companion dogs, and courthouse companion dogs to assist individuals who have a wide range of physical, neurological, and cognitive disabilities. To honor this special anniversary, Sopranessence is presenting a concert featuring songs about special connections, including a couple of dog stories!
Sopranessence will perform unique arrangements of music from popular operas & operettas such as Hansel and Gretel, The Mikado and Mozart's Cosí fan Tutte; audience-favorite musicals like Miss Saigon, Cinderella, Wicked, and much more.
The goal is to raise $30,000. Did you know that's how much it costs to train one service dog? And, no one in need is denied a dog, regardless of their ability to make the requested contribution of $1-3k to CPL.
The mission of Canine Partners for Life is to increase the independence and quality of life of individuals with physical, developmental, and cognitive disabilities or who are in other situations of need. This is done by providing and sustaining professionally trained service and companion dogs. Each dog is trained to meet the specific needs of individuals and the environments in which they are living.
Since its inception, CPL has placed more than 700 service and companion dogs in 45 states.
Join Sopranessence for a fun-filled evening of music, and learn more about the programs that CPL offers. Thanks to the generous support of our sponsors, 100% of ticket sales will go directly to Canine Partners for Life.
This event is sponsored in part by Professional Dermatology Care, PC. For more information, visit www.sopranessence.org, or find us on Facebook or Twitter.
###
Sopranessence is an all-female, vocal ensemble dedicated to "rebooting classical music" through innovative arrangements and programming of music typically thought of as stuffy or distant. Their memorable, theme-based shows portray how everyday life experiences and emotions are expressed through opera, musical theatre and American songbook classics, making the music approachable and enjoyable for everyone.