It's Powder Puff season!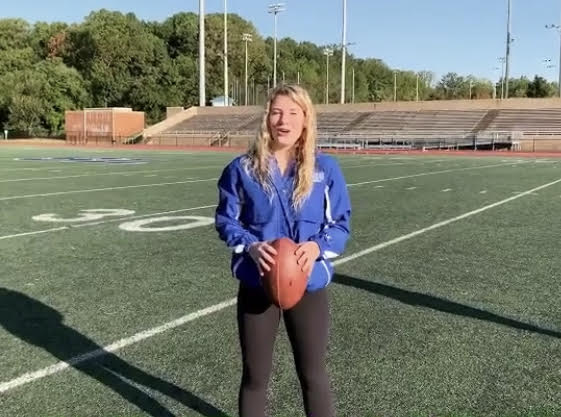 Powder Puff isn't your ordinary football event. It's a flag football game on Thursday, October 24th. Join the face off between junior and senior girls on the South Lakes football field! This flag football match up between upperclassmen is sure to be an exciting game for everyone. Both teams have a few practices before the big game, so if you want to participate you should get your forms in sooner rather than later, because you don't want to miss any of the practices.
If you are a junior or senior girl and want to play on the team, you have to go to the activities office and collect your forms.
However, not only girls have to sign up! Each team needs its own cheer squad composed of junior/senior boys. So get those forms in, and anybody who isn't eligible to play can come out and support your classmates and friends!
About the Contributor
Devin Glauser, Staff Writer
Devin is currently a sophomore at South Lakes High School. He is a Staff writer for the sentinel. He specifically loves to write about sports, and he also...