South Lakes students & Oakton student organize a local protest for Black Lives Matter
The Black Lives Matter movement has gained international attention, sparking protests around the nation. A group of South Lakes students, as well as a student from Okaton High School, organized a protest together to combat systemic racism and inhumane policing practices.
On Sunday, June 7, 2020 the group organized approximately 175-200 participants, according to one of the organizers. The crowd staged a sit-in, held at Herndon Town Clerk. They then marched through Old Town Herndon. The protest was fully peaceful, and did not involve any police forces in its organizing or execution.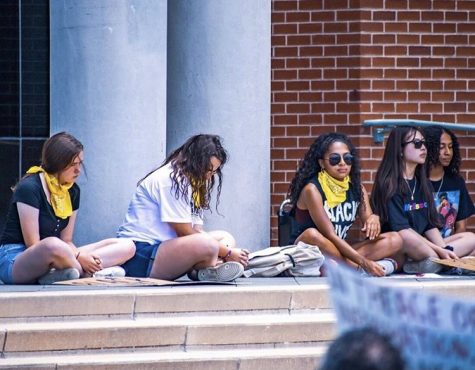 Diana Ho, a rising senior at South Lakes High School (SLHS) and one of the organizers, shared what inspired her to put together the protest, "For me, personally, I was getting really fed up with having to stay in quarantine while consuming upsetting news. It was disheartening for me to be sort of a bystander and watch other people getting their lives taken at the hands of injustice. I felt that protesting wasn't something I wanted to do, but needed to do." Diana got SLHS student Hannah Giusti involved, who shared that she reached out to Diana because she "wanted to just attend a protest because I wanted to do some action and fight for something I really believe in."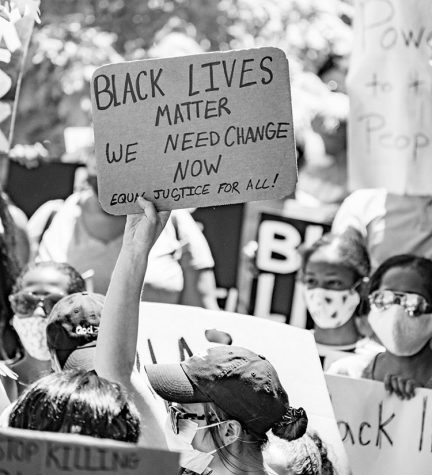 Isabella Abbondanza, one of South Lakes' rising seniors, explained that it was a very powerful experience for her. Isabella shared that working with her friends encouraged her about the future of the country, "I think it did encourage us because it brought tears to our eyes when people started saying the future's in good hands at the end of the protest. Planning it reminded us that we are the future and we need to change." Mitra Nayeri, a rising senior at Oakton High School, shared that the empowerment for her connected to her experience as a member of the Black community, "It felt so empowering and as a member of the Black community I felt like I was making this world a better place for my people."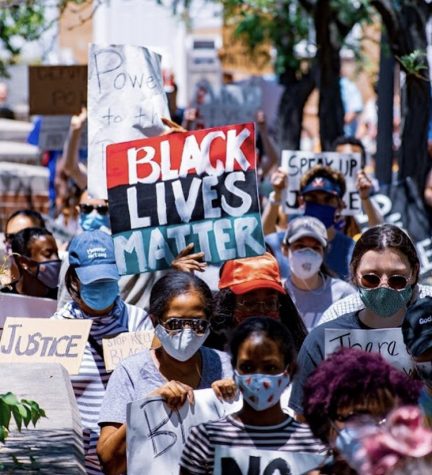 This was similar to SLHS rising senior Wynter Beasley, who shared similar concerns and experiences, "As a member of the Black community, it is my responsibility to advocate for the people whose voices cannot be heard anymore. Witnessing systemic racism for 16 years has incited me to work towards this issue."
There is power in numbers and youth, and these inspiring students are providing both necessary elements.
About the Contributor
Helen Ehrlich, Editor-In-Chief
Helen is News Editor, Editor-In-Chief, founder and manager of the broadcasting department. She is the head manager of the Sentinel's social media. She...