Virginia full Election results — Biden, Warner & Connolly all win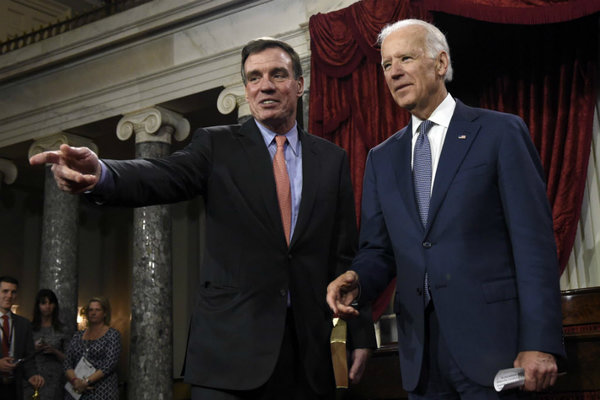 After 2.7 million Virginians had already early this year (read more here), Virginia saw minimal turnout in the polls on Election Day, but high engagement from its citizens.
Here are the results of Virginia's races:
Presidential Election
Joe Biden has won the presidency, including a win in Virginia. Biden's victory arrives after what was initially a close primaries and came down to a very tense general election. With 290 delegates, Biden earned a win in the Electoral College. Pennslvyania flipped, securing Biden the necessary remaining 20 delegates, with support for him mainly coming from areas like Philadelphia and Allegheny County. Biden set a record for the most popular votes ever cast for a candidate, breaking President Obama's record. Senator Kamala Harris makes history as the first ever woman to be the vice president-elect, first Black person to be vice president-elect and the first Asian-American to be vice president-elect.
President Trump is rejecting these results, and it appears he will refuse to concede. Courts have begun to toss out his lawsuits that his campaign has filed and they will take too long before the certification deadline. It is possible for state legislators to try to alter these results through Congress, but it would be incredibly unprecedented and would create dramatic Democratic gridlock. Trump spent his morning golfing at his golf course Virginia, leaving the White House for the first time since Election day to play round 284 of his presidency. He has repeatedly claimed that election results are inaccurate and that votes are lying, but this is without any evidence. Biden has stated that if Trump becomes the first president in modern history to not concede, it is possible that he will have to be escorted out of the White House by federal agents.
Biden won in Virginia strongly keeping areas like Richmond and Fairfax County blue. On Election night the AP called Virginia very early, while major networks were nervous for a long time. Virginia remained incredibly red until Fairfax County began to report their votes. After Fairfax County overwhelmingly supported Biden, the large population and high voter turnout in the region made Virginia go blue. Virginia has not been seen as a swing state for quite some time, and neither candidate spent very much funding or time trying to win the 13 delegates. The majority of Virginia's Biden supporters were Black voters, women and people between the ages of 18-29. Most Trump voters in Virginia were white, men and ages 65 or older.
In Fairfax County, 404,888 people voted for Biden, totaling 70.45% of voters. 162,294 people voted for Trump with 28.24% of voters. Jo Jorgensen had 7,535 voters, coming in at 1.31% of the vote.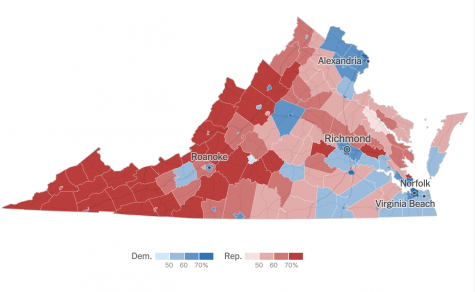 Senate Race
Senator Mark Secured a third term representing Virginia in the US Senate. He beat Daniel Gade, who pushed an incredibly conservative platform. While most of Warner's sins mirrored Biden's, Warner also picked up Nelson County. The areas where he saw the most support include Fairfax City, Fredericksburg and Williamsburg Counties.
Warner won by 55.9% with 2,426,941 votes Gade conceded.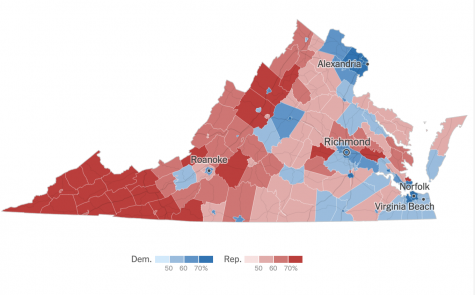 Amendments
Virginia voted yes on Amendment 1, meaning the state will establish a committee of independent citizens to revise Virginia's voting districts. It will still have to be approved by lawmakers, which alarmed its opposers.
Virginia also voted yes on Amendment 2, which means disabled veterans will no longer pay taxes on automobiles.
Special Election
Republican Bill Wiley won the special election to represent District 29 in Virginia's House of Delegates, beating Democrat Irina Khanin. There's a special election because former Republican Representative Chris Collins resigned in June of 2020 after being appointed to the Virginia 26th Judicial District Court. Wiley is a Conservative, and opposes Governor Northam's stances on things like COVI-19 restrictions and healthcare.
District 11
Representative Gerry Connolly has won reelection to represent Virginia's District 11 in the U.S. House. Connolly has not lost a race since being elected in 2009. He was challenged by Manga Anantatmula, a deeply conservative Trump-style Republican and political newcomer.
Connolly won with 273,250 votes, coming in at 71.7%.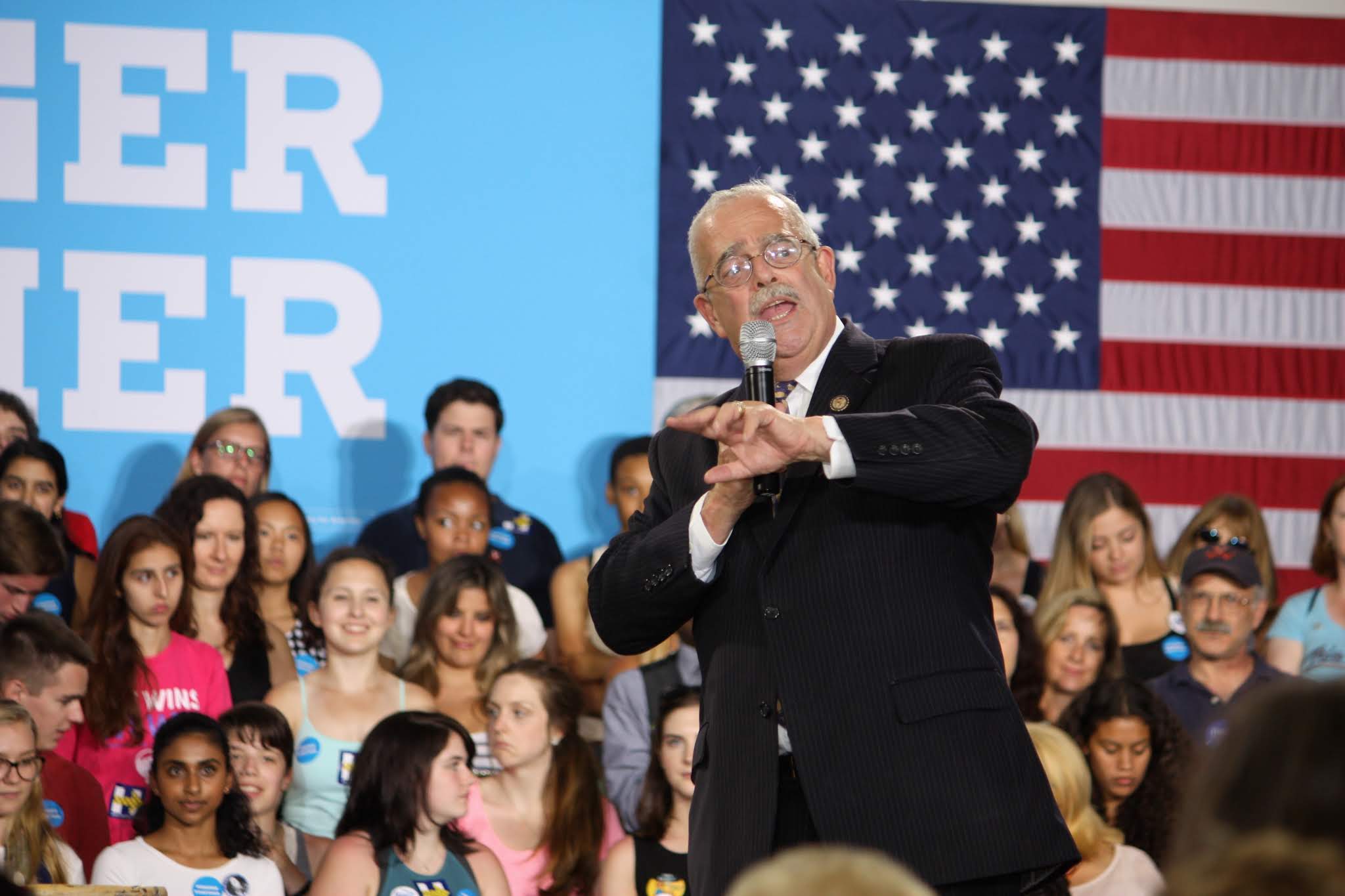 Key District Races
Republican Representative Robert Wittman won reelection in Virginia's District 1. He has been in Congress since 2007. Qasim Rashid challenged Wittman, using a platform or progressive policy and acceptance. Rashid earned national attention and key endorsements from national figures like Senator Ed Markey. Wittman won with 259,374 votes, at 58.3% of the vote.
Representative Elaine Luria, a Democrat, won reelection in Virginia's District 2. As the incumbent, Luria narrowly won her seat during the midterms. Republican Scott Taylor held the seat for one term, but was not able to win it back this year. Luria earned 182,104 votes, coming in at 51.4%.
Representative Representative Abigail Spanberger, a Democrat, won reelection in Virginia's District 7. Spanberger narrowly won reelection against Conservative Republican Nick Freitas. After her success, Spanberger discussed the rise of progressive policies and language in Congress, blaming it for the difficulties facing rural and Southern Democrats. Spanberger concluded the tight race with 228,067 votes, at 50.6%.
District 3: Democrat Bobby Scott scored 68.2%, beating Republican John Collick.
District 4: Democrat Donald McEachin scored 61.0%, beating Republican Leon Benjamin.
District 5: Republican Bob Good scored 52.7%, beating Democrat Cameron Webb.
District 6: Republican Ben Cline scored 65.2%, beating Democrat Nicholas Betts.
District 8: Democrat Donald Beyer scored 75.7%, beating Republican Jeff Jordan.
District 9: Republican Morgan Griffith's election was uncontested.
District 10: Democrat Jennifer Wexton scored 56.6%, beating Republican Aliscia Andrews.
Bonds
We will update you once Fairfax County announces their official results. Here is the unofficial data.
Herndon
In Herndon's mayoral race, Vice Mayor Sheila Olem defeated Roland Taylor.
In Herndon's Town Council race the following candidates secured the most votes, according to the Patch: Cesar A. del Aguila, Pradip Dhakal, Sean M. Regan, Naila Alam, Signe V. Friedrichs, and Jasbinder Singh.
About the Contributor
Helen Ehrlich, Editor-In-Chief
Helen is News Editor, Editor-In-Chief, founder and manager of the broadcasting department. She is the head manager of the Sentinel's social media. She...