New Vincent Van Gogh Exhibit Opens in Washington D.C
An immersive Vincent Van Gogh exhibit has come to Rhode Island Center in Washington D.C. and tickets are on sale now. All ages are welcome Mondays, Wednesdays, Thursdays, and Fridays from 10 AM to 9 PM, as well as from 9 AM to 10 PM on Saturdays, Sundays, and holidays.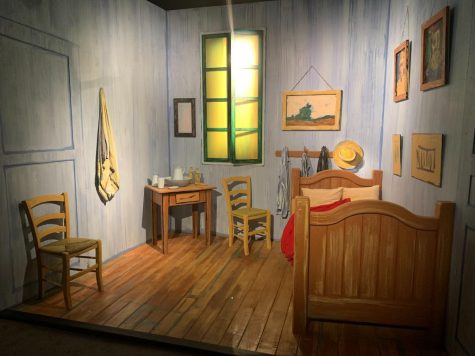 The first part of this experience involves a walk through Van Gogh's past and a look at some of his most famous paintings and subjects. Right after stepping into the room, participants are greeted with orchestra concertos playing on the speakers and projections of Van Gogh's pieces peppered onto the wall. There are plaques hung up around the room that explain the start of his artistic career and the inspiration behind his works. However, art isn't the only thing explored on these signs. Viewers can also read about the close relationship between Van Gogh and his brother, as well as the turbulent story of his long-time roommate Paul Gaugin. The final display in the room is a projection of the last painting he ever created, accompanied by a short history and analysis of the work.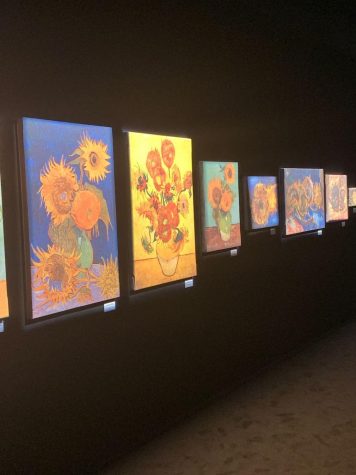 After getting some background on the artist, participants move to the real show-stopper: the projection room. The second part of the exhibition explores nearly every painting and sketch published by Van Gogh in a way that is almost 3-D. The entire room is covered with projections, even the floor. In addition, letters, quotes, and works of Vincent Van Gogh are showcased there as well. There are beanbags and benches scattered in the middle of the room, so all participants have a place to sit and listen to the story unfold around them.
Finally, viewers move to the last stage of the exhibition and the most interactive. A stack of Van Gogh's greatest pieces are at the front of the room, black and white and ready to be chosen by participants. Crayons are provided and past creations are hung up along the wall in case inspiration is needed. For something a bit more exciting, viewers can pay a fee of $5 (though this activity is free to those who purchase the VIP pass) for a Virtual Reality Experience. Once the goggles are on, participants are transported to Van Gogh's famous bedroom in France, the subject of his painting "Bedroom in Arles," and walk through a day in the life of Vincent Van Gogh. The VR video takes participants outside his home and down to his farm, providing the watcher with an immersive look at what each still he captured would've looked like in real time. Viewers are led through the town from "Café Terrace at Night" and end with a scene similar to "Starry Night Over the Rhône."
This exhibit gives each participant a detailed, specific history of the world-famous painter Vincet Van Gogh in a unique, hands-on way that not many museums could replicate. This exhibit is definitely the place to go for a lesson in inspiration and what makes an artist great.
More information on tickets and time slots can be found on their official website.