The Life of Betty White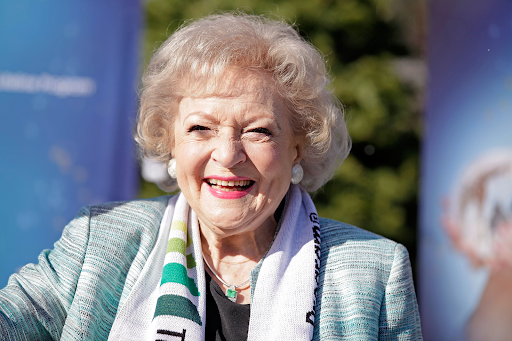 The famous actress and comedian Betty White was born on January 17, 1922. White's career spanned decades. Most known for her roles as the often-vampy Sue Ann Nivens on "The Mary Tyler Moore Show" and the naïve and often-childlike Rose Nylund on "The Golden Girls." Based on the PBS documentary, "Betty White was the first First Lady of Television". Unfortunately, on New Years Eve Betty White passed away at the age of 99.
Betty White not only was a comedian and actress, she also stood against racial injustice. During this time, her career could have been jeopardized by her strong beliefs. She was an activist and a strong woman. Throughout her career, she had won eight Emmy awards and, in 2015, she received the Lifetime Achievement award.
Her legacy will continue to live on as she left a huge impact on all. A film has been produced celebrating her life and will air on January 17, which would have been her 100th birthday. The film is directed by Steve Boettcher and Mike Trinklein, it is called "Betty White: A celebration".
There are 900 showings, including local places such as RTC Bow Tie Cinemas & Reston Town Center, AMC Worldgate, and Regal Dulles Town Center. This documentary covers her successful career, personal life, and her final on screen interview. Additionally, other famous individuals added their own tributes to her such as Ryan Reynolds, Tina Fey, Robert Redford, Lin-Manuel Miranda, Clint Eastwood, Morgan Freeman, Jay Leno, Carol Burnett, Craig Ferguson, Jimmy Kimmel, Valerie Bertinelli, James Corden, Wendie Malick and Jennifer Love Hewitt. Don't miss out on this incredible viewing to commemorate Betty Marion White-Ludden.