Author of "Maus" Will Be In Reston This Month
Art Spiegleman, author of Pulitzer Prize winning graphic novel, "Maus", will be presenting "What the %@&*! Happened to Comics?" at the Reston Community Center's The Center Stage. Any fans of "Maus", or those who are just interested in his story, are welcome. "Maus" was also recently at the center of a controversy in Tennessee, making his presence especially significant.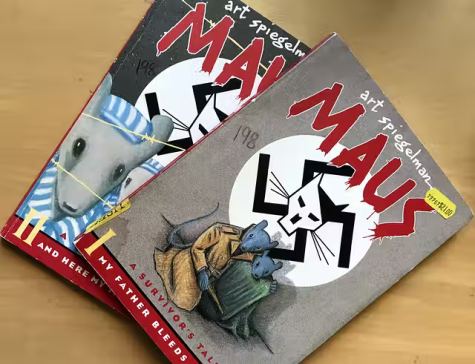 The novel is narrated by Spiegelman's father, Vladek, and reads like a transcript of their conversations. Each chapter starts with an anecdote from the "present", wherein Spiegelman visits Vladek's home to conduct interviews and gather information for his book, "Maus." Each chapter is a first-person, detailed retelling of the Holocaust through the eyes of Vladek, a middle-aged Jewish man. The story begins when Art's parents first meet and ends after they are captured and sent to Auschwitz.
While Spiegelman's father recounts his past life, more about their father-son relationship is revealed, and the strained family dynamic between them and Art's step-mother, Mala, is highlighted every time Vladek pauses in the middle of reminiscing. Spiegelman does a wonderful job weaving two eras into one cohesive narrative that is easy to follow and understand. His art style is unique and intriguing, as he illustrates anthropomorphized mice, pigs and cats instead of realistic human bodies. The novel is heart wrenching and earnest in its execution.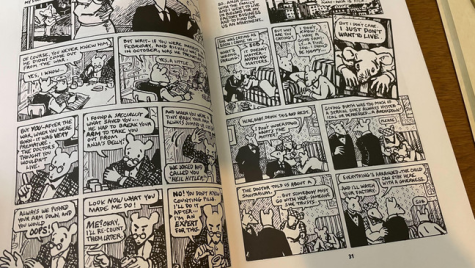 In January, the McMinn County School Board in Tennessee discussed the future of "Maus" in schools. Mike Cochran, a board member that voted to remove the book, stated that it includes "'Parts that are completely unnecessary.' He cited scenes in which a father talks with his son about losing his virginity and a woman who cuts herself with a blade," as reported by the Washington Post. This decision angered citizens country-wide. Those who oppose the ban believe it is crucial that young people are taught all parts of history, even if they are disturbing. Many have emphasized the importance of acknowledging the trauma Jewish populations faced during the Holocaust, and that purposefully avoiding it is harmful. Supporters have stated that the book is simply too graphic for children to handle.
Despite the craftsmanship and care this book showcases, "Maus" was banned from all McMinn County schools in Tennessee following an uptick in literary censorship by education boards. Fairfax County, in fact, has already removed two LGBTQ+ books from the shelves of high school libraries after parents raised concerns about possible mentions of pedophilia. Reviews of said books indicated no signs of unsuitable material, though the board still decided to look over the novels before they were rolled back out into schools.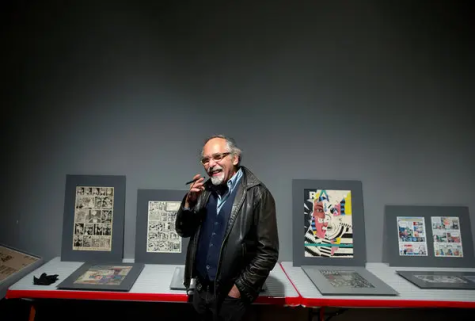 Though his book was removed from schools in Tennessee, Art Speigleman is still passionate about education and his writing. His plan to present at the Reston Community Center on February 27th, at 3 pm, is still in motion. Make sure to stop by!
Get tickets to "What the %@&*! Happened to Comics?" here ($20 for Reston residents and $30 for non-residents).