Enticing excerpts emerged ahead of the Pop Princess' memoir, and super-fans are obsessing over it! Unveiled in these excerpts of her narrative includes juicy information the media's been dying to know…
Granted the excerpts of her narrative leaking on parts of the internet rapidly, it's no doubt that discussion would occur. The press and viewers alike attempt to piece together what happened back then and its meaning. Particularly, this includes her personal relationships and the inspiration behind her artwork.
Britney Jean Spears made a strong comeback into the music industry, and is always recognized as Hollywood's 'Princess of Pop.' In July, she collaborated with will.i.am, whom she made 'Scream and Shout' with. The songwriter is excited to share her memoir to the world, and her triumph.
In recent news, a sequence of excerpts caught the attention of the media, and it's only further being talked about. One of these excerpts includes her relationship with former *NSYNC Member, Justin Timberlake. Their separation is considered one of the biggest breakups in Y2K history.
Story continues below advertisement
The Y2K Relationship Saga Chronology between Britney & Justin:
December 1992 — Christina Aguilera, Keri Russell, Ryan Gosling, JC Chasez (from *NSYNC), Britney, and Justin were all a part of Disney's Mouseketeers.
She states in her memoir: "Being in the show was boot camp for the entertainment industry: extensive dance rehearsals, singing lessons, acting classes, time in the recording studio, and school in between. [Christina and I,] looked up to the older kids — Keri Russell, Ryan Gosling, and Tony Lucca, who I thought was so handsome. [Then all of a sudden,] I quickly connected with a boy named Justin Timberlake. It was honestly a kid's dream — unbelievably fun, particularly for a kid like me. But it was also exceptionally hard work: we would run choreography thirty times in a day, trying to get every step perfect. [Once] at a sleepover, we played Truth or Dare, and someone dared Justin to kiss me. A Janet Jackson song was playing in the background as he leaned in and kissed me."
November 1998 — Britney and Justin reunite, and she supports *NSYNC's ongoing concert tour ran from '98 to '99. Spears promoted her star-catching debut album and single, Hit Me Baby One More Time.
1999 — Timberlake and Spears secretly entered into a relationship, and in the eyes of the media, both denied these claims. Then the two celebrities confirmed this months later.
September 2001 — The couple moved in together in Los Angeles and their relationship was a significant part of 2000s pop culture. They walked several red carpets together and performed at the Super Bowl XXXV Halftime Show. Alongside that, this couple wore matching formal denim ensembles as they attended the American Music Awards. According to Celebrity Designer, Steven Gerstein, it was Justin and Britney's idea to make this memorable fashion duo. According to Spears' memoir, she kissed Robson when she and Timberlake were dating after discovering rumors of his unfaithfulness. She felt exploited and put up in front of the entire world after their breakup; soon to come.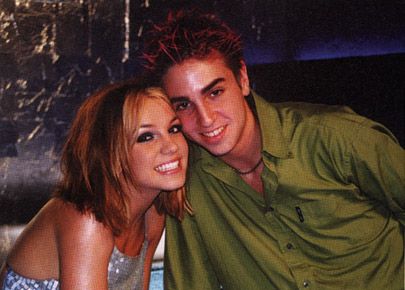 2002 — The couple broke up. Shockingly, Justin first broke the news of the breakup to Britney over text message, leaving her devastated. She later disclosed that was in Louisiana during this interval, and she was sent to the hospital in a coma. Timberlake and Spears' music careers skyrocketed, and both had to lock in economically on their superstar fame. Justin Timberlake's 'Cry Me A River' Music Video was released, and contained an actress sharing a striking resemblance to Spears. This was his indirect way accusing her of infidelity. When asked by Barbara Walters, regarding those cheating rumors, Justin stated: "We're not perfect. I don't judge anybody. It's just young love. It was a very intense relationship, that's for sure." During that same interview with Walters, he performed his song, 'Horrible Woman.'
2003 — After Justin's music video was released, Britney said she felt like she was misrepresented; especially with the mirror actress casted. The casted actress in the song cheats on him, and roams heartbroken all by herself in the pouring rain. For years, she was seen as 'the girl who broke the golden boy's heart' in the eyes of the media. Whereas Justin was running around Hollywood with no consequence. As she reflected upon the dramatic breakup with Diane Sawyer, Britney said in an interview: "I was upset for a while. We both are really young and it was kind of waiting to happen. I will always love him…he is such a great person."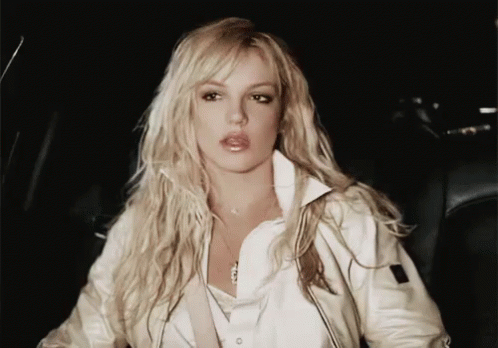 Finally, the Princess of Pop released her music video, 'Everytime.' Its melody sings like a lullaby; it's gentle, melancholy, and heart-wrenching. For years ever since the song's release, many listeners thought the song regarded Timberlake, however, this was not it. This song was in fact, based on her aborted baby in heaven as a final 'I love you' message sung within its own lyrics:
♬ And every time I try to fly I fall / Without my wings
I feel so small / I guess I need you, baby
And every time I see you in my dreams
I see your face / You're haunting me
I guess I need you, baby
I may have made it rain /
Please, forgive me /
My weakness caused you pain
And this song's my sorry ♬
2006 — In an interview with GQ Magazine, Timberlake reminisces about his teenage romance and said: "I was in love with her from the start, [and] infatuated from the moment I saw her."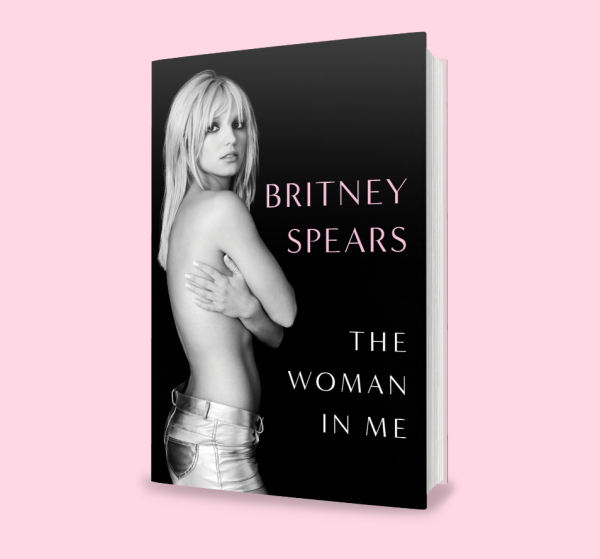 October 2023 — In Britney Spears' Memoir, 'The Woman In Me' she recalls having Justin's abortion and this conflict led to the split. In her memoir, she wrote: "It was a surprise, but for me, it wasn't a tragedy. I loved Justin so much. I always expected us to have a family together one day. This would just be much earlier than I'd anticipated. But [he] definitely wasn't happy about the pregnancy. [Justin] said we weren't ready to have a baby in our lives, that we were way too young. If it had been left up to me alone, I never would have done it. To this day, it's one of the most agonizing things I have ever experienced in my life."
The songwriter has previously received backlash from the media, and his past relationships and affairs with women. It must be acknowledged that he's made his apologies to these affected individuals. Justin has not disclosed his thoughts regarding her memoir, and has not made a comment regarding this situation. It is believed by the media that he wants to distance himself from her published trending narrative. Despite the enormous rupture, both Timberlake and Spears remain respectful and supportive of each other's endeavors and wishes. The author released an official statement informing readers her work was never to offend or harm anyone in the making. With these revelations revealed in her book, she wishes to enlighten those who feel alone; providing them care and strength.