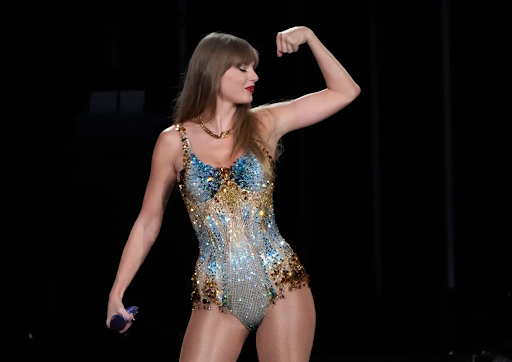 You can never be swift enough to escape Taylor. The pop star has dominated headlines this year with news about her re-recording process, her new concert film, and The Eras Tour, ventures which have vaulted her to billionaire status.
Swift's billionaire title is unique in that her money primarily comes from her music and performances. Many pop stars pursue side businesses that lead to their increase in net worth, most notably Rihanna. Her makeup line Fenty Beauty and lingerie line Savage X Fenty, combined with her musical pursuits, made her a billionaire in 2021.
Swift's dedication to her craft has made her a trailblazer in the music industry as well as a cultural phenomenon. She has recorded 10 albums over the course of her career, and re-recorded four of them after her back catalog was sold without her consent in 2019. The star understands how to monetize her parasocial relationship with her fans, creating a culture of consumption that results in fans frequently selling out merchandise items on her website and going all out for her concerts.
It is this culture of competitive enthusiasm that has helped the pop star become a financial force. In its opening weekend, "Taylor Swift: The Eras Tour" made $96 million in the box office, setting a box office record for a concert movie. For an extra $19.89, fans could buy a collectable Eras Tour themed cup and popcorn bucket that varied in style across theaters. The Eras Tour itself could gross $2.2 billion in ticket sales in the U.S. Swift just finished the first U.S. leg of her sold out stadium tour in August, and will return for a second North American leg in 2024.
Story continues below advertisement
The U.S. leg of the tour was national news throughout its run, as cities along the way offered gifts like the key to the city and changed their names to plays on Swift's name or the tour, such as "Swiftie Clara" and "Erazona." On the Seattle stop, Swifties caused seismic activity that was equal to a 2.3 magnitude earthquake. Swift's prosperity even boosted the American economy, selling out hotels and increasing the number of riders on public transportation at each location she performed.
The singer's massively successful recording process has added to her wealth. Her most recent re-recorded album, "1989 (Taylor's Version)" made her the most streamed artist in a single day in Spotify history, and "1989 (Taylor's Version)" became the most streamed album in a single day in 2023. It is estimated that Swift's catalog is now worth $500 million with the success of the "Taylor's Versions."
Swift's billionaire status has elicited some mixed reactions. While her diehard Swifties are mostly pleased about her achievement, there are some who question the ethicality of her opulence. The announcement has once again fueled the debate of whether people should have such vast sums of money, especially as the nation's wealth gap grows wider. Regardless, Swift's accomplishment is another milestone in her illustrious career, one that clearly won't be over soon.