Seahawk Seminar changes show potential but lack flexibility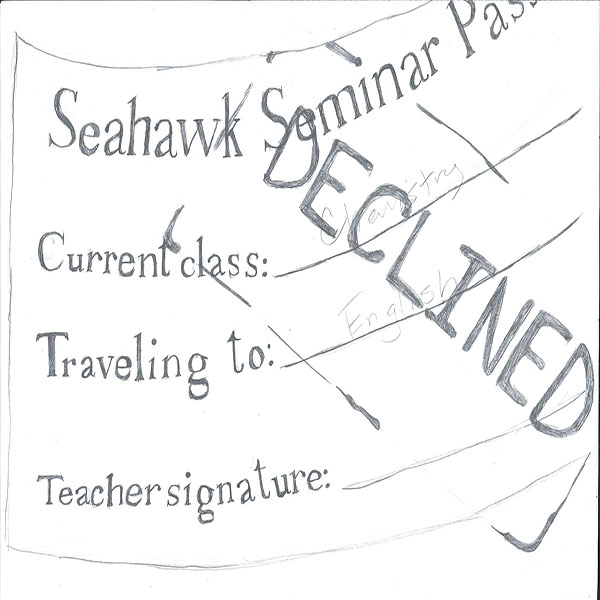 In the past four years, South Lakes has used four different formats for fourth period. Ultimately, the latest change brought Seahawk Seminar back to its roots with fourth period split into two, following a schedule rotation for students.
While we praise the change and removal of Teacher Advisory and the administration's goal to maximize student potential, there are a few differences in this SS structure that limit the ability of students to succeed.
For example, it is prohibited for students to move to other periods. With extracurricular and after school commitments, there is ample time for students during SS to make up quizzes and tests or receive help on subjects they are struggling with.
When students excel in second period but struggle in seventh, most would rather spend their time efficiently and get help in seventh period.
Unfortunately, each period meets only every two weeks during SS. With no available options to move, students must remain in other classes the entire duration of the seminar. Reinstating the pass system with strict regulations can help these students. Students must understand that the passes are a privilege and can easily be taken away with any abuses.
Another problem with the new SS program is how teachers use their SS periods. The intent of fourth period is to allow time for review and catching up on prior material, not working ahead as if SS is another class. However, multiple teachers do use SS for this purpose. This misuse of the period leaves students disoriented and confused as they should have used the period to complete the homework for that class instead of adding on to the previous material.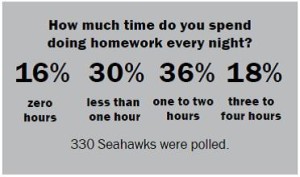 We understand that as students advance in the IB program or take classes that have standardized tests, teachers are pressed for time to cover all of the material. Yet, the introduction of new information and concepts in SS prevents students from working efficiently.
According to Fairfax County Public Schools Regulation 3205, high school students should receive about two hours of homework per night. While this is a wildly inaccurate statement for IB students, if SS was used correctly, students should be able to knock out about 75 percent of their homework before leaving school grounds.
We appreciate that the administration has chosen to revert back to the old SS structure, but we would benefit from the return of the old privileges as well. In an age of increasing demands and expectations, high school students would be grateful for a "breather" or a chance to catch up during fourth period with more flexibility.
Leave a Comment