From the board: New school security policies promote ease of mind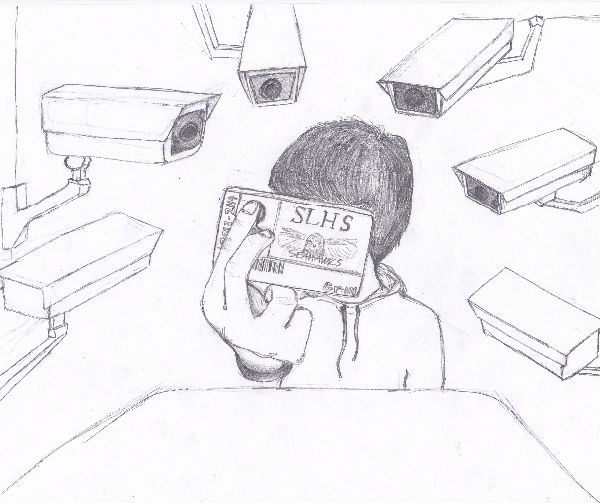 Within the past few years, schools across America have felt less secure with the increasing prevalence of school shootings and break-ins.
Last week's school lockdown created similar fear.
No one was harmed in the wake of the lockdown, and the administration and security team assured our safety. Upcoming security changes will increase the sense of security for students and visitors during the school day.
Two security cameras were recently installed in the freshman sub school. Also, a new rule will be implemented that requires all doors be locked leading to outside during the school day.
In addition to building regulatory policies, students will need to present a valid student ID to enter the building during the day. A similar visitor policy involving photo and video monitoring will also go into effect soon.
To some students this appears unreasonable because it prevents them from sneaking out for lunch. In light of recent national events, the new additions only prove logical. School is supposed to be a safe place of learning. Anything beyond that is an added bonus.
These measures serve to protect students and should not be regarded as mere nuisances. It is important to live and work within the confines of these new measures to ensure safety.
Despite the initial difficulties in enacting these changes, we must remember their value. The security they provide trump the initial annoyances that we will have as the policies go into effect. We have the privilege to have access to a great education. We have the right to be safe while in school.
These protocols are worth the cost if they deter acts akin to mass school shootings at Columbine, Virginia Tech, Sandy Hook, and last month's shooting at a Nevada school which left a teacher and two students dead.
Be thankful that these precautionary steps have been taken. These added security measures, though small in the grand scheme of protecting the right of American students to learn, should only make us more proud. The administration, teachers, and security team care about our safety.
We have been given the right to learn and the school wants to protect the right that we may do so in complete safety.
Education is something that should be valued. For the security team to enact these precautionary measures to protect this right is a positive and safety-assuring step.
Leave a Comment