The Best Books I Read in 2021
Like many others during the pandemic, I was left with a lot of time on my hands once SLHS transitioned to virtual school and the rest of the world locked down. As most did in my generation, I turned to the comfort of the internet, where I was met with an oversaturation of content. In the muddled mess of my internet browsing, I discovered a section of TikTok that focused on everything literary. Recommendations, reviews, book to movie adaptations – if it was related to reading, it was on my For You Page. I was an avid reader for many years, but somewhere between transitioning from elementary to middle school (perhaps not so coincidentally the same time I got my first phone) my voracious book appetite was curbed. The surge in book related content online allowed me to rediscover my love for reading, and I read some of the best books of my life in 2021. Here are my top picks and recommendations from the past year:
The following books discuss topics that could potentially be triggering to readers. Please check trigger warnings and read with discretion.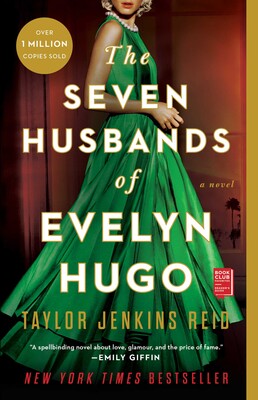 The Seven Husbands of Evelyn Hugo, Taylor Jenkins Reid
Jenkins Reid chronicles the intersecting story of two women in her novel about a Hollywood film star. Iconic movie star Evelyn Hugo has decided to hire someone to write a tell-all about her life; the drama, movies, and of course, the seven husbands. She selects Monique Grant, a struggling journalist, to write her biography. Monqiue is stunned at the choice; after all, she is relatively unknown in the industry. After being told that Evelyn will accept no one else as her biographer, Monqiue visits her at her apartment nestled in the New York City skyline. At first, Monique listens to Evelyn's story in wonder, but as the novel progresses, Evelyn's intentions become clearer, and Monique discovers that Evelyn's choice might not have been so random after all.
This book has an A plot and B plot, with the majority of the story following Evelyn's life in Hollywood throughout the decades, with a few breaks for us to catch up with Monqiue's life in the modern world. Evelyn's story is far more compelling than Monique's, and forces the reader to question the price of fame and life in the spotlight. Jenkins Reid has a gift for creating characters that feel like they could be plucked from the page, and after finishing the book, I was disappointed not to find Evelyn's fictional filmography on IMDB. While the seven husbands may seem like the hook, the real story is about Evelyn, and how the restrictions of fame have impacted her life.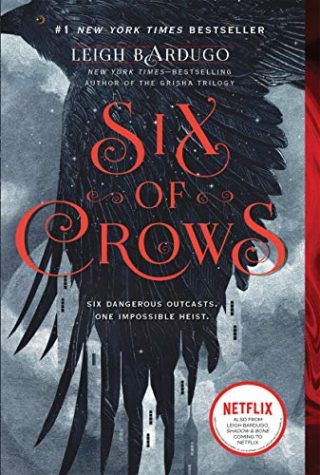 Six of Crows, Leigh Bardugo
This YA fantasy novel follows six teenagers as they attempt to pull off the biggest heist in the world. Kaz Brekker grew up in the slums of Ketterdam, and has become quite the criminal prodigy. When the government asks him to steal a drug known as jurda parem, which can heighten the magical population's powers, he jumps at the chance to become a millionaire. He assembles a crew that each have their own talents, but things quickly go awry. Good thing he has backup plans for his backup plans.
This book is part of a duology that exists in the same universe as Bardugo's first trilogy, Shadow and Bone. While it is not necessary to read the first series before reading Six of Crows, the former gives readers a better grasp on the terminology, political systems, and overall worldbuilding of the universe.
What makes this book so appealing is that the characters are all incredibly well written, with fleshed out backstories and incredible development as the pages turn. When they're all together, it's clear that Bardugo wrote the characters' personalities to reflect off of each other, creating a relatable group dynamic. They each explore the gray areas of politics and justice, and how the consequences of various choices made in the past affect life in the present. The actual plot of the book is fantastic too – the heist is wildly entertaining and the story is very fast paced, making it a good book for non-readers or those who are in a reading slump. The instigator and mastermind of the group, Kaz Brekker, fills the book with mind games and plot twists that were so fun I couldn't put the book down.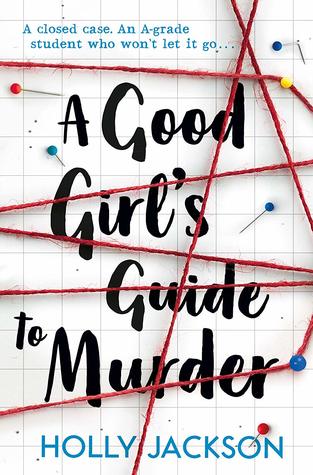 A Good Girl's Guide to Murder, Holly Jackson
Five years before the events of this book, Andie Bell was killed by Sal Singh. Everyone in Fairview believes this to be true – except Pippa Fitz Amobi. She sets out to prove that Sal Singh is innocent – and uncovers a twisted web of secrets along the way. But someone wants to keep Pip silent, and they're willing to go to extreme lengths to do so.
First things first, Pip is the best thing that happened to mystery novels since Nancy Drew. This book is a young-adult mystery, and the story was very well done. I was guessing throughout the entire book, and even though I have read enough mystery to be aware of many of the tropes and clichés, I was still wrong about the ending. The book's conclusion was very unexpected and tied the loose ends up nicely, leaving just enough room for a sequel. Pip's discoveries about her town are jaw dropping, and her discoveries about Andie Bell even more so. Throughout the book, she becomes closer to Sal Singh's brother, Ravi, and their relationship is nothing short of endearing. The fact that the writer was tens steps ahead of me at all times made this a nail biting rollercoaster, but that's all I ask for in a mystery.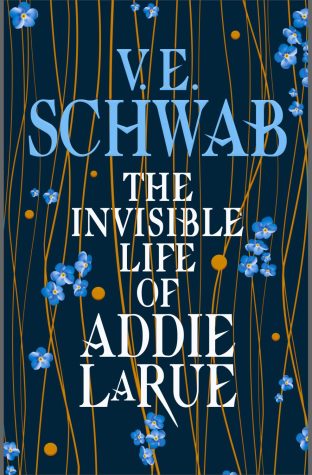 The Invisible Life of Addie LaRue, V.E. Schwab
Addie LaRue is a young woman growing up in a small village in 1714, France. Life in provincial society restricts her, and on the eve of her wedding, she flees and prays for the ability to live past her time. She is answered by a mythical being who twists her wish, giving her the opportunity to live as long as she wants, but everyone who meets her will forget her. She makes her mark throughout history in subtle ways, until one day, 300 years later, a boy in a bookstore remembers her name.
A heads up to potential readers: This is a book you will like if you like reading. It is very wordy, introspective, and thought-provoking, but this has discouraged readers from making it past the 50% mark. However, as a person who spends a lot of time reading and in their own head, I loved it. Schwab's writing is beautiful and vivid, and the way the story flows is almost elegant. It led me to question the meaning of life, and how humans have progressed through the centuries. As Addie finds ways around her curse by becoming an artistic muse, it made me think about how individuals leave their own subtle marks on the world. How do our lives intersect and influence others during our lifetimes? I was fascinated by the relationships Addie cultivated and how she finds ways to survive throughout the years. Place your bets now, because I doubt it will take long for this book to become a classic.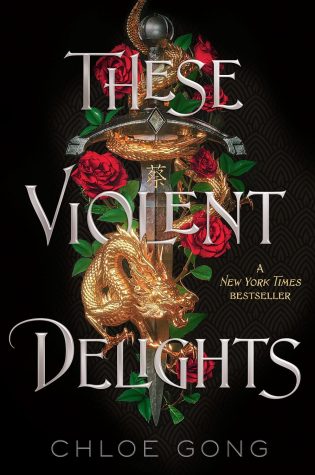 These Violent Delights, Chloe Gong
A retelling of Shakespeare's Romeo and Juliet, this book follows a blood feud between two rival gangs in 1920s Shanghai. Roma and Juliet are the heirs to opposing gangs; despite once being romantically involved in their youth, the two became sworn enemies after being driven apart. However, when a madness strikes the city and causes people to commit suicide, the two are forced to work together to solve the mystery of the madness and ensure the safety of their respective empires.
Like the title implies, this book is very graphic and violent. Despite the gruesome deaths, this book was thrilling, mysterious, and overall, fun! The depictions of 1920s Shanghai were fascinating, though I am a fan of historical fiction, so I may be biased. Gong's descriptions transported me into the bright lights and glitz of the roaring 20s, which was the perfect setting for this gritty retelling. Since the book is based on another famous work, the romance is quite predictable, but enjoyable nonetheless. These Violent Delights feels like a love letter to Shakespeare, and maintains the core themes of Romeo and Juliet, as the underlying conflict throughout the book is the balance between loyalty, love, and hate.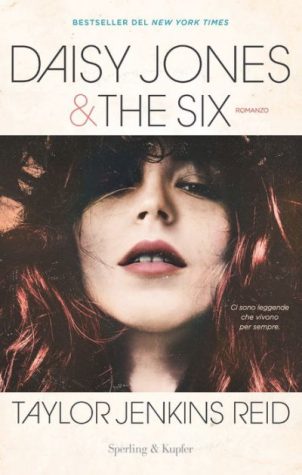 Daisy Jones and the Six, Taylor Jenkins Reid
Another book by Jenkins Reid, this novel follows a band in the 1970s on their way to worldwide fame. Daisy Jones is a beautiful young groupie with a gorgeous voice struggling with substance abuse. The members of the band, The Six, are a colorful group of characters with a talented and prolific leading man. When the two collide, it's a recipe for success. Life in the spotlight isn't always what it seems, though, and the members of the group each have to deal with their trauma throughout their rise to the top.
It's incredibly confusing to finish this book and not be able to google any of the characters. They felt so real, each with such a unique voice, that I wanted to listen to their albums or watch a documentary about them immediately after completing the book. Jenkins Reid has a gift for writing dynamic characters and fleshing out beautiful relationships between them. This book grapples with the price of fame and the negatives that come with living life in the spotlight. Throughout the book, many of the characters struggle with substance abuse and mental health issues that make the reader step back and consider the dark side of the rock and roll culture of the 60s and 70s. The oral history format that the book is written in only serves to enhance the atmosphere that the book creates, and it may be worthwhile to check out the audiobook for an even more transporting experience.
I read a lot of books in 2021, but these six stand out in terms of storytelling, imagery, and characterization. I loved the journey that each of these books took me on, and I hope that my suggestions could allow you to do the same. Happy reading!