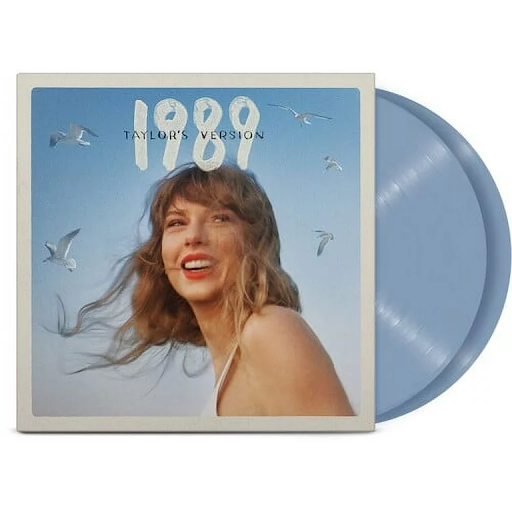 Taylor Swift released a re-recording of her 2014 album "1989", the fourth installment in her "Taylor's Version" project on October 27th. For those not familiar with "Taylor's Version", Swift decided to re-record her albums that were created under her old record label, Big Machine Records, in 2019, a project which is still ongoing. The purpose of the project is so that she can own the rights to her songs, which are currently owned by Shamrock Holdings after being sold by her old label. She has been re-releasing new recordings of her first 6 albums, previously releasing new versions of "Fearless," "Red" and "Speak Now." Now, "1989" has been added to the collection of "Taylor's Version" recordings, bringing Swift closer to her goal of re-recording all of her old records.
Firstly, I wanted to touch on my thoughts about the production of the new album as a whole. For me, the original version of "1989" was defined by its party-ready, energetic production. The production of "1989" had a huge influence on music as a whole, and I was hoping that the new version would preserve the iconic sound. After listening to the re-recording, I have to say that I am a little disappointed. One of my friends said something about the original album sounding like it was set in a city, while the production on "1989 (Taylor's Version)" made the album sound like it was set at a beach. While the metaphor might not make sense to those who haven't heard the albums for themselves, she meant that the new version had a more laid-back feel compared to the bustling and energetic feeling of the original album. While the differences aren't immense, they are still noticeable, and didn't give me the same feeling as the original album did.
One special part of the "Taylor's Version" project is that Swift releases old songs that didn't make it into the original album, known as "vault" songs. "1989 (Taylor's Version)" added 5 new songs. For me, the vault is always my favorite part of a "Taylor's Version" release, and I was especially excited to see what Swift had in store this time.
After listening to the vault, here is my final ranking:
Story continues below advertisement
"'Sl*t!'"

"Is It Over Now?"

"Suburban Legends"

"Now That We Don't Talk"

"Say Don't Go"
This selection of vault songs are definitely my favorite from all of the "Taylor's Version" albums released so far, rivaled only by the vault on "Red (Taylor's Version)." I feel like these songs added a sadder, more bittersweet side to the album, which I enjoyed.
Though I was slightly disappointed by the production on "1989 (Taylor's Version)," I enjoyed the project as a whole. The vault tracks were all spectacular, and I am excited to see what Swift has in store for the final two "Taylor's Version" re-recordings.