Athletic Boosters Grant Program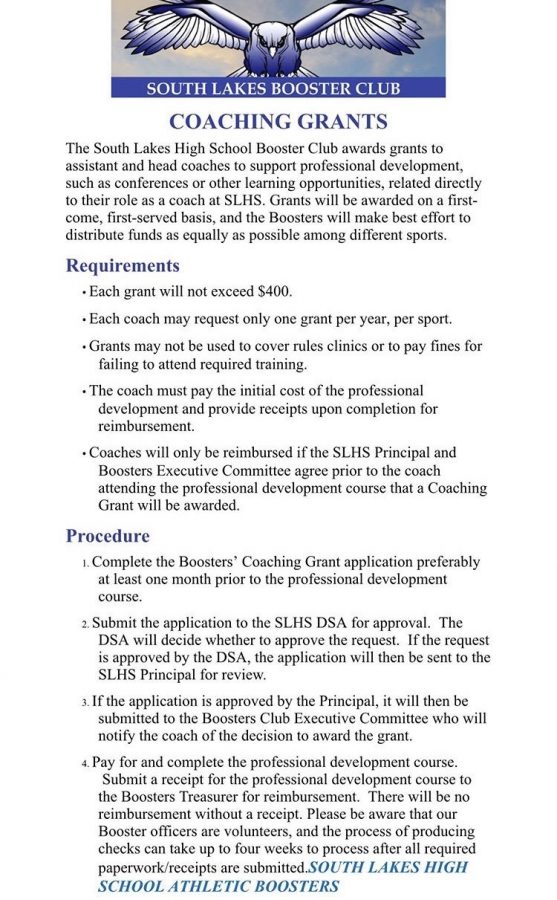 The South Lakes Athletic Boosters are known for helping out the teams at South Lakes, but their generosity extends further than just football and basketball. They have started a program that gives money to teams when they are in need. The first team to receive the grant is the swim and dive team. The Boosters official description for the grant is "The South Lakes High School Booster Club awards grants to assistant and head coaches to support professional development, such as conferences or other learning opportunities, related directly to their role as a coach at SLHS. Grants will be awarded on a first-come, first-served basis, and the Boosters will make best effort to distribute funds as equally as possible among different sports."
Marion Larow was the lead booster that helped put this plan in place. She says, "This year, the Boosters established a Mini-Grant Program for coaches and assistant coaches. The idea of the program is one similar to one sponsored by the PTSA for the teachers. This program will allow coaches the opportunity to get reimbursed up to $400 for the cost of any classes, training, or continued education that might be necessary or helpful to their athletic duties. In the past, the coaches have had to fully cover the costs of this needed or continued education all on their own. This year, we are hoping to help ease the financial burden to the coaches by offering this Mini-Grant program. The coach seeking a grant would complete an application and submit that application to Ms. Conte, the DSA. If approved by Ms. Conte, she then passes it on to our principal, Mrs. Retzer, for a final authorization. If both the DSA and the Principal approve the grant request, the application is then sent to the Booster Club. Once the coach has submitted their receipt for participation in the class, the Club will reimburse them up to but not more than $400 of the cost of the class. We hope this will lighten the financial burden for the coaches as well as encourage them to get whatever training or certification they feel will help them to become better coaches and mentors to our student athletes." In short, this program gives coaches a chance to get more money for their program and have the ability to not worry about the amount of money they are spending, but rather on their performance on the field, which is where their focus should be.
About the Contributor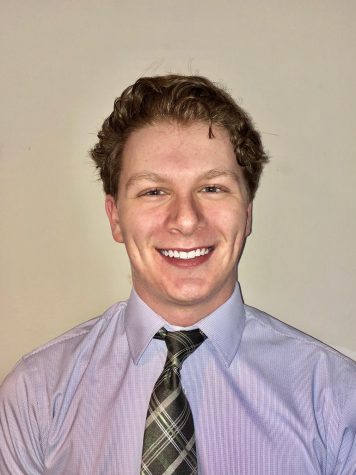 Marc Goldstein, Assistant Editor in Chief
Marc is a junior at South Lakes and is in his third year on staff. This year, he is the Sports Editor, Assistant-Editor In-Chief and one of The Sentinel...