Student Spotlight- XC Captain Liam Lawrence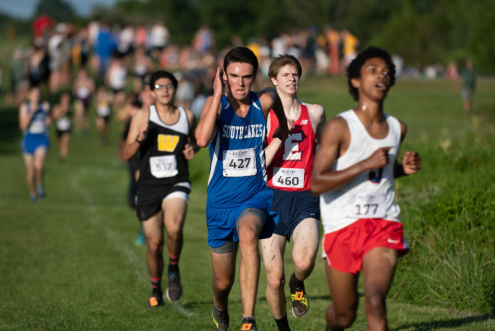 The Seahawks Cross Country team is a collective group of people who really enjoy to run incredible distances in a short amount of time. The Cross Country team practices every day after school from four to six. Workouts the runners undergo involve long runs, including four 400's and the weight room. Leadership for a team is a big commitment which includes a large amount responsibility.
"Values that I have to show going in and out of every race and practice are determination, leadership, and hard work," said Liam Lawrence, captain of the Cross Country Boys team.
Nobody is perfect, which means even leaders have their difficulties and problems. "As a leader, I run into many issues, including when kids don't listen, and being nice isn't an easy thing. Also warm-ups are also incredibly tiring and intense." Races are one of the key things about Cross-Country, especially preparing yourself before one. "Before races I try to run through the course through my head and plan. Also getting really angry helps me to complete the race," said Liam.
Cross Country is a very intense sport but determination and hard work will help you to get through.
About the Contributor
Sean Caceres, Staff Writer








Sean Caceres is currently a junior at South Lakes High School. He is a staff writer for The Sentinel and plays football...