Major injuries in sports
In any sport, there is always the risk of being injured. In any sport, there are certain injuries that can derail a season or even a player's career or entire life. No matter what team a fan is rooting for, it's always tragic to watch a player go down with a serious injury. Sports teach people many lessons, and one of them is to never lose sight of your goal no matter what obstacles come between it.
Football is considered one of the biggest contact sports in the world, and it is one of the most popular sports in the U.S. It requires elite athleticism, physicality, and knowledge of the game. While many people enjoy watching the sport, many parents have refused to allow their kids to play football with the increasing risk of Chronic Traumatic Encephalopathy (CTE), which is caused by many concussions and repeated brain trauma. The NFL and other organizations have tried to figure out what is causing CTE and how to prevent it to make the game more safe. On July 13, 2013, Odin Lloyd, a semi-pro football player, was murdered and nine days later, Hernandez, a tight end for the New England Patriots, was arrested and charged with murder. For years, as his trial continued it became more and more obvious that he and two others was guilty. Hernandez was sentenced to a life sentence. On April 19, 2017, Hernandez was found dead in his prison cell and it has been classified as a suicide. His autopsy found he was suffering from CTE and since raised funding for research for CTE.
While CTE is a very big issue in the NFL, there are many other injuries that face NFL players. Major leg injuries such as ACL/MCL tears,and broken legs also plague professional football players. Recently, Redskins quarterback Alex Smith suffered a horrific leg injury. This came on the same day as Redskins legend Joe Theismann suffered a similar injury that ended his career. It occured on the same day 33 years apart. Even though there are numerous injuries during each game, week, and season, NFL players still try to find a way back to the field to do what they love.
While NFL players have their own injury risks, NBA players have their own possible injuries as well. With all the athleticism basketball players possess, there is a very high risk for gruesome injuries. The injury to former Los Angeles Clippers player Shaun Livingston opened the eyes of many fans about the way that these players put their bodies on the line every game. He took an awkward fall after attempting a layup where he suffered dislocated his kneecap and broke his leg entirely. He has since made a successful return to basketball and is currently playing a key role on the Golden State Warriors. Back in 2013, the Louisville Men's Basketball team was making a run for the national championship when they played in the Elite Eight against the Duke Blue Devils. He was one of their best players, but when he went up for a block attempt on a three pointer, he landed on his left leg and fractured it and the bone got exposed to outside air which worsened the injury. He has since made a recovery and is back to playing organized basketball now. Although these injuries are serious, they do not happen as often as most other injuries in the NBA. Players often experience ankle sprains and even fractures – along with finger injuries that can be sustained when the players jab at the ball and jam their fingers on a regular basis. These injuries and more contribute to the usual wear and tear on the muscles of basketball players.
While football and basketball players have some similar injuries, baseball has its own injuries that the players have to navigate. The biggest injury risk that players (mostly pitchers) face is extreme elbow and arm damage. The number of pitchers that need surgery for this is at an all time high. "Tommy John" surgery, named after the Hall of Fame pitcher back in the 1960s, is when a ligament is taken out of the shoulder and placed into the elbow. The recovery for this surgery is around 9-12 months and the increase in velocity by pitchers contributes to the rise in surgeries. Back in the 1980's and '90's, Astroturf contributed to the rise in knee issues until the new stadiums with real grass were built. With the amount of games that a baseball player is expected to play every season, there is always the risk for an injury even for the healthiest players.
Sports provide an outlet for many people to display their abilities for the world to see but at the same time they also provide athletes a risk to injure themselves. While many high profile athletes can go a whole career without a major injury, there are many things that could derail a player's season, career, or even life after sports. As the common saying goes, "You will only be remembered by how you respond to the adversity life throws at you."
About the Contributor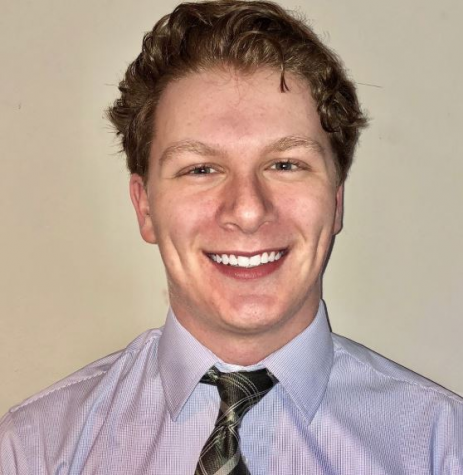 Marc Goldstein, Editor in Chief
Marc is a senior at South Lakes and is the Editor in Chief of The Sentinel. This is his 4th year on staff, and third as an editor. Outside of writing for...