New varsity team captain Michael Bush discusses upcoming soccer season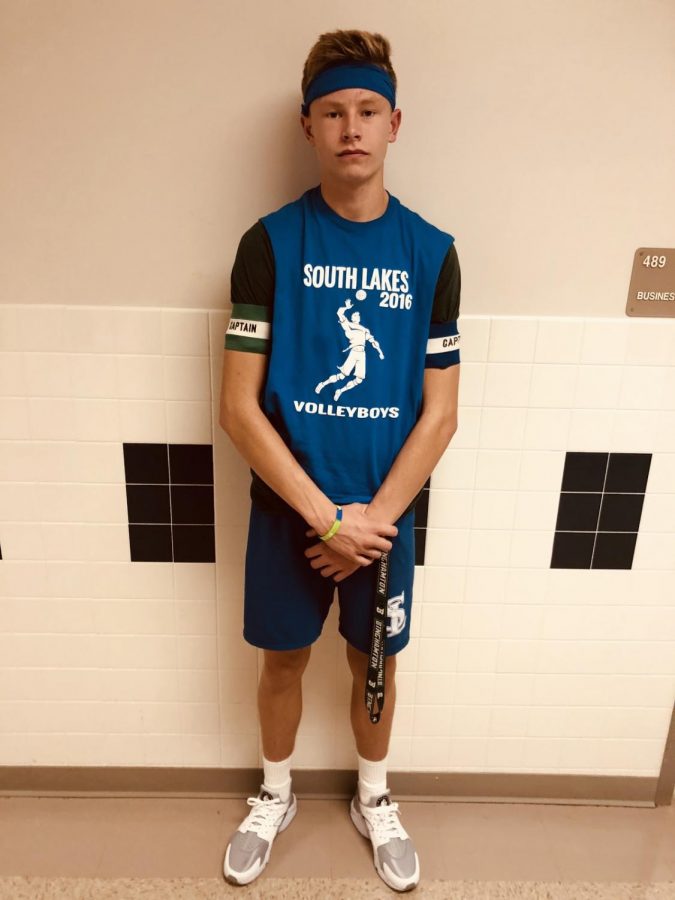 The soccer season is right around the corner, and the varsity soccer team is practicing and recruiting new players for the upcoming season. They recently held tryouts on March 18th, 19th, and 21st. During the tryouts, Coach Marty and Coach Vasudevan had constant drills and scrimmages in play. There were also incredible amounts of running and leg workouts.
Senior Michael Bush, the new varsity team captain, was appointed by previous captain Jack Meixner (class of 2018) approved by the coach. Meixner chose Bush to lead the team because he's been a part of it for four years. He's got plenty of experience with how the team works, and understands how to run it.
"I am already on a club team for soccer and I have already contacted some players to prepare them for the upcoming season. I also update the twitter page @slhsbsoccer with upcoming news," Bush said. Bush himself is a defensive center back and still will be in this upcoming season His love for soccer is so great that he's verbally committed to play on the Division 1 team at Binghamton University, according to @slhsbsoccer.
"I have been playing soccer for 15 years; I started because I liked the free play style and the pace of the game. It leaves minimal stoppage and allows you to keep going." As team captain, Bush has to maintain good communication with his teammates as well as be a leader for them. He faces many challenges along with that too.
" I would say my biggest challenge as team captains is that there are many cultures across the whole team and communicating as well as connecting with them on a individual level is a difficult task." Bush is very dedicated to this team and getting to know everyone on a personal level. He is really ecstatic for this upcoming season and believes the team is state bound.
About the Contributor
Sean Caceres, Staff Writer








Sean Caceres is currently a junior at South Lakes High School. He is a staff writer for The Sentinel and plays football...