NCAA athletes' payday (sort of)
For years, the NCAA has reached headlines across the US about players or organizations, a lot of them dealing with scandalous behavior. From Southern Methodist University (SMU) Football receiving the death penalty (blackout of all televised games and loss of scholarships) to athletes dealing with boosters, many of these headlines had one thing in common: money.
Under NCAA rules, no player within the NCAA is allowed to profit off their image or likeness as they are considered to be amateurs. For the athletes, this means no jersey sales, no autographs and most importantly, no money. While the athletes make no money for their talents and injury risks, the NCAA rakes in about $1 billion dollars every year. However, the NCAA has recently passed many new rule changes, slowly but surely leading to the eventual payment of the players. On April 29, the NCAA outlined new rules that would allow student athletes to profit off their name, image, and likeness, beginning in the 2021-2022 season.
Here is what you need to know from an athlete's and fan's perspective, as well as speculations as to why the rule was put in place.
For the NCAA athletes, the new rulings represent some of the most progressive changes the NCAA has made in a very long time. The new set of rules would mean that players could profit off of boosters containing their names such as jersey sales and autograph signings, and would be able to sign endorsement deals. For household name players such as Tua Tagavaloia and Zion Williamson, these rulings could have generated them a lot of money before entering their respective professional leagues. For Tua and Zion along with many other players, their pro sports dreams were in grave danger from serious injuries sustained from college sports. These injuries could have cost them millions, to which they would have been left with no money in return. These rulings could also allow athletes to become social media influencers as well, with players having the ability to make money on platforms such as Youtube and Instagram. A notable example would be UCF's kicker Donald De La Haye, also known as popular YouTuber, Deestroying. When it was discovered that De La Haye had a youtube channel while playing for UCF, the NCAA ruled that De La Haye would have his scholarship revoked, forcing him to leave the team. With these new rules, De La Haye would have been able to have his channel while still being in compliance with the NCAA, which would have kept his scholarship and given him the chance to be drafted into the NFL. One downside to the ruling is that the NCAA stated the University itself is not allowed to pay their players, meaning all money-making opportunities would have to be through third-parties not associated with the university. This leaves opportunities to a select few star players, while lesser players may still be left with nothing. While the ruling has restrictions, it is a huge step forward for the NCAA and all of its athletes.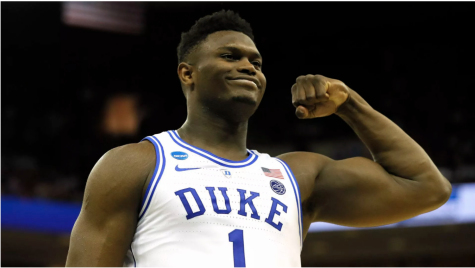 For fans, these rulings are a lot simpler to understand. Fans would be able to purchase their favorite college player's jersey rather than the standard blank jersey. Also, autographed memorabilia such as signed footballs and jerseys would be available for purchase. You would also see star athletes in various endorsement deals whether it be commercials or sponsoring products on their social media. Many fans were hoping that these rulings would allow for the return of the highly coveted NCAA football video games. The series was cut in 2014 due to a lawsuit saying that the athletes were not being paid for their likeness. While this fits the
description of the new rulings, the NCAA has stated that these rules are for the players only and not programs. This means that a developer would have to create a contract and pay licensing for every program and player, which is currently around 10,000 college football players at the Division 1 level. The odds of a developer doing this are highly unlikely making the return of the series near impossible as of now.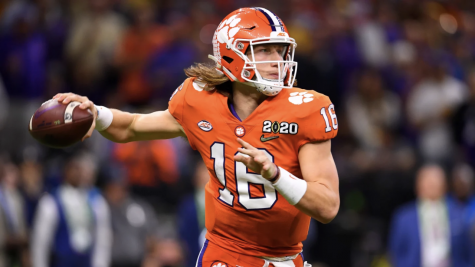 The NCAA rulings are rumored to be in response to the NBA's recent announcement stating that high school basketball players would be allowed to skip the college basketball process and go straight into the NBA's development league, the G-League. Players choosing this route would already be signed by a team and have the freedom to profit off their likenesses as well as a paid salary. In the past week, there have been multiple 5-star recruits from schools like Michigan, Syracuse, and UCLA who have de-committed in favor of the G-League. These players have blazed the path for more players to follow in their footsteps. With hundreds of millions of dollars generated from NCAA basketball, the NCAA losing big-name recruits to the G-League would significantly hurt their revenue and viewership. Following these new implementations from the NBA as well as many big-name recruits leaving, the NCAA finally decided change was necessary.
While it may have been out of fear or panic, the rulings will still make a huge impact on the world of college sports and will likely be followed with more beneficial rulings in the near future.