VHSL cancels football this fall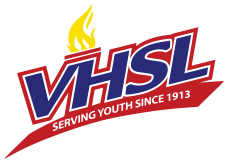 With all of the recent speculation about whether or not fall sports will happen, the governing board for Virginia High School Sports has made their decision. This decision was made, but the final verdict is not decided yet. The VHSL (Virginia High School League), the organization for both sports and extra curricular activities in the state of Virginia, ruled that football and all other fall sports will not be played in the fall. Alternatively, they presented three options which will be voted on by the end of July.
For weeks VHSL has pushed off this decision to the last possible moment, trying to let the National Collegiate Athletic Association (NCAA) make their decision first, as the VHSL looked to possibly do something similar. The NCAA has similarly been in a standoff with their athletic programs and conferences, allowing the conferences to make their own decisions on what they will do this upcoming fall season. An analogy for this would be states making a decision by themselves and at their own pace, while the federal government observes.
There will be a good deal of people reading this wondering why the cancelation of football is any more important than the cancelation of cross country, field hockey, or volleyball. While each sport does their part in bringing in money for the schools, there is no question that the largest percentage of income for any high school comes from football. Ticket sales alone for a season is, in some cases, equal to all other sports' income combined. Monetarily, football is the most important sport to high schools and the VHSL, which seems both very obvious and understandable. Whether one agrees with that hierarchy of high school sports, is a completely different topic (and not one for now).
The options being voted on in a little while each come with their pros and cons, both obvious and not so obvious. The first option ("Option 1") states: "Leave all sports in current seasons. Only golf and cross country – both low and moderate contact risks sports – would be allowed to play. Football, field hockey, volleyball, and cheer – all high risk sports – would be canceled." This will make a vast majority of fall athletes unhappy, and is not preferred by VHSL or schools due to the meek amounts of money the two sports that would remain, cross country and golf, make for schools. Option Two is as follows: "Switch fall and spring seasons. Track and field, tennis, soccer, baseball, and softball – all low and moderate contact risk sports – would be allowed to play in the fall." This idea, while ingenuitive and creative, would most likely be only used as a last resort, with athletes for spring seasons needing time to condition and be granted clearance to play by a physician. Finally, Option Three states, "Delay all VHSL sports and adopt the Condensed Interscholastic Plan. The season alignment would be winter sports from Dec. 14 – Feb. 20 with the first contest date on Dec. 28; fall sports from Feb. 15 – May 1 with the first contest date on March 1; and spring sports April 12 – June 26 with the first contest date on April 26." This is the most preferred option out of the three, with this making for a more natural season for all three seasons, and allowing all athletes to have their own seasons in roughly the same time of year.
The biggest premise that is being continually restated is how sports will only be played when it is guaranteed that safety will not be an issue. "It's important to remember that in all these models playing sports in the high risk category depends on being out of the current Phase 3 guidelines. All our efforts will continue towards advocating for the opening of sports and activities in a safe and reasonable way that will protect athletes, activity participants, coaches, officials, and the public," VHSL Executive Director Billy Haun said in a release, "The VHSL will continue making judgments based on the best available information and directives provided by the Governor, the Virginia Department of Health, and the Virginia Department of Education."
Additionally, the plan that is more likely to actually be put into practice is Option 3. It is not only the most realistic, but the easiest to implement. "Option 3 gives the best opportunity for all the students to participate," said Sharron Butler, York High School principal and VHSL Executive Committee chairwoman,"The problem with Option 1 and Option 2 is that there is a lot of risk there. All three options exist and we want feedback."
The bottom line to all the news surrounding the fall season is very simple: no decision is made yet. The fall season continues to creep closer and closer, and VHSL is feeling more pressure by the day to make a final decision, hopefully forcing a decision to be made in the near future.