History of NFL Thanksgiving games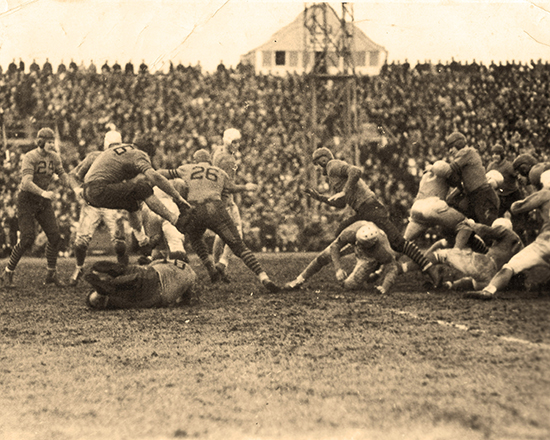 Football is almost as equivalent to Thanksgiving as turkey, stuffing, and pie. Football might be even more synonymous with the holiday than the food! When it comes to Thanksgiving football, most fans think of the Detroit Lions and Dallas Cowboys. How did this yearly tradition come about on one of the most celebrated holidays in America?
When local radio executive George A. Richards bought the Lions and moved them from Portsmouth, Ohio to Detroit, Michigan, he realized that baseball attracted more fans, and to grow the Detroit Lions fan base, George Richards decided to play on Thanksgiving. George Richards planned work. 26,000 tickets were sold out weeks before the Thanksgiving day game against the Chicago Bears. The Lions lost to the Bears by a narrow margin of 19-16.
Richards did well in his first season in Detroit. In his second year, the Lions won the NFL Championship thanks to a pivotal win on Thanksgiving. After the Lions won the Championship, football became a firmly established tradition in Detroit on the fourth thursday in November.
The Dallas Cowboys also wanted to grow their brand and fan base. So, on Thanksgiving in 1966, the Cowboys defeated the Cleveland Browns. The Cowboys have been playing on Turkey Day ever since. The NFL has now expanded into three games on Thanksgiving, "Detroit vs…", "Dallas vs…" and another primetime game.
In this year's NFL Thanksgiving games, there are Houston Texans at Detroit Lions, Washington Football Team at Dallas Cowboys and Baltimore Ravens at Pittsburgh Steelers.
Now when you watch these NFL games this year, think about the history, but most importantly, enjoy the food.