Music review: Yeah Yeah Yeahs "Mosquito"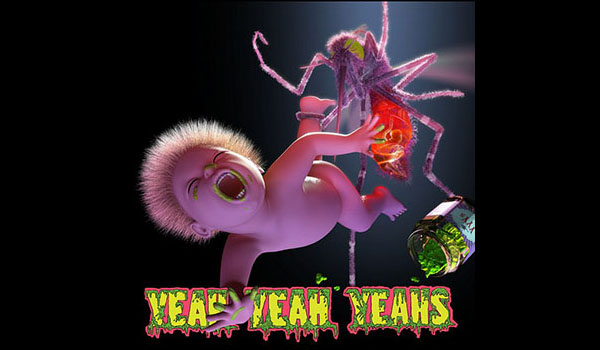 It has been four years since the Yeah Yeah Yeahs released the beloved "It's Blitz!" and the new album "Mosquito" was definitely worth the wait. This album is the Yeah Yeah Yeahs you missed in the sophomore album "Show Your Bones" and the new art-pop you have been craving since 2009.
The opening track, and first single, "Sacrilege" greets you with a gospel choir that sings back up to Karen O's always-unique soprano. The track sets the tone for the album which includes the title track "Mosquito". "They'll suck your blood/They'll suck your blood" O repeatedly sings over guitarist Nick Zinner's amazing riffs, followed by O imitating mosquitos herself.
Another on this album of hits, "Buried Alive (Featuring Dr. Octagon) brings a Gorillaz feel to the compilation, with Dr. Octagon's rap verses tying the song together. "Slave" is a personal favorite, with melodic verses accompanied by hard guitars and light drums which is similar to the Phantogram/Purity Ring-esque track "These Paths". Finally, if you're looking for a song that's reminiscent of the YYYs 2003 debut "Fever to Tell", "Area 52" is a great listen, with a punk sound that was prominent on their debut.
I could go on and on about this long-awaited album, which I give five out of five stars, but to really understand how the Yeah Yeah Yeahs brought amazing alternative and art-pop music back to our music libraries, you have to listen to "Mosquito" and maybe catch a live show, which I plan on doing.