Final farewell: senior staff members reminisce on four years of newspaper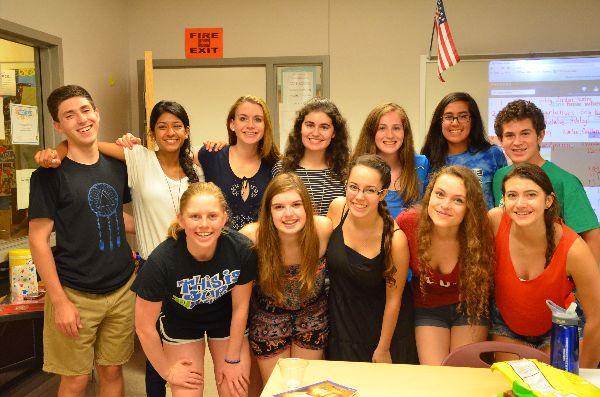 As journalists, we have had the opportunity to question, observe, and react to events that have happened over the past four years. But besides that, we are seniors. We have been fortunate enough to live these moments, and our final week of high school allows us to reflect on these experiences.
In hindsight, our high school careers would not be complete without thinking of our fond memories with "The South Lakes Sentinel." From initially filling the roles of contributing writers for a print newspaper to filling the positions of editors juggling both print and online responsibilities for a nationally recognized publication, we have had some unforgettable moments.
In the beginning, we came to the pub lab during fifth period with one goal in mind: finish our homework for seventh period. Gradually, as we learned how to write and quote journalistically,  we began to use the computers for what they were intended for. Slowly, we began to fill bigger shoes and suddenly found ourselves to be the leaders. Now, we are leaving and we are training underclassmen to fill our roles and take over our responsibilities.
Over the past four years, which have, admittedly, flown by, we have bonded as a staff, growing from frivolous freshmen to seniors with incurable cases of senioritis.
Within these past four years, we have had to adapt to new technology and smaller budgets.
We established the school's first online paper, allowing us to be more flexible with coverage, but also bringing a new wave of challenges as we learned to balance print online publications. That means a lot of bake sales.
Our roles on staff have allowed us to interact with people from all walks of life, people we would never
normally come across during the school day. Out of these interactions grew our appreciation for the
ethnic diversity and background of our student body. Our ability to embrace our individuality is what we will take to our next destinations: here in Virginia to as far as Honolulu, Hawaii.
But it has not all been hard work and laborious deadline nights lasting upwards of 8 p.m. in some cases. There has been plenty of opportunity for fun. We have had to ask questions like "what is that squawk?" and "will the Silver Line ever open?" Our journalism experiences took us on notable journeys to Anaheim, New York, San Francisco, and Boston to name a few. The journalism staff bond grew tenfold because of our travels, and we consider one another as family.
Through the Sentinel, our eyes have been opened to the hardworking teachers and staff members who have devoted their livelihoods to bettering our lives during our development. We take this opportunity to thank them for their support and counsel, as they have left lasting impressions on ourselves.
It is with heavy hearts we say our last farewell to South Lakes and "The Sentinel."
Leave a Comment