Album Review: Old school in a young voice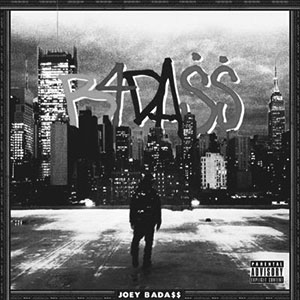 Joey Bada$$'s debut studio album is a dynamic mix of styles and modern New York rap.
The album's first track "Save the Children" reflects classic rap with elements like trumpet, piano, bass, and jazz drumming. The album progresses to more modern instrumentals, which incorporate heavy bass, by "Big Dusty." The beats are simple, with obvious inspiration from 90's hip-hop and Joey's Caribbean family background. There is a distinct ebb and flow to the mix of classic and modern influenced tracks.
Joey's verses are tight but remain melodic. His voice is mature, demonstrated by his solid control, and how he makes his voice into its own instrument and distinct component of the music. Being only 20 years old, Joey's voice still has a young tone.
The monotony present in the album, due to a constant tempo, is somewhat combatted by the uniqueness of each song. Each song tells its own story with its own specific instrumental.
I give "B4.DA.$$" 3 out of 5 stars because it's distinct in its combination of old school and new but it's nothing extremely remarkable.